The Leading Edge - September 2023
Check It Out
Our Select Program Lineup
Specializing in topics ranging from productivity and culture building to management and communication, LJC provides workshops and learning opportunities designed to impact both the individual and the organization. See what's coming up by going to our website or downloading our Program Guide. You also can follow us on Facebook and LinkedIn for updates.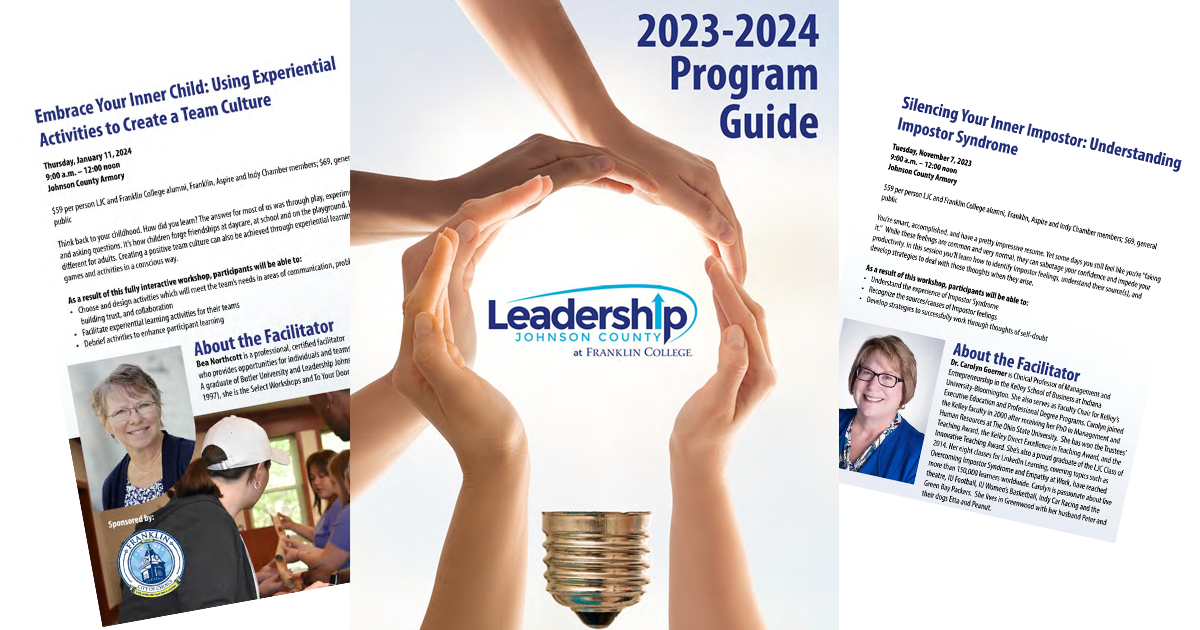 Dare to Dream
Women's Retreat
September 28 and 29
Compass Park, Franklin, Indiana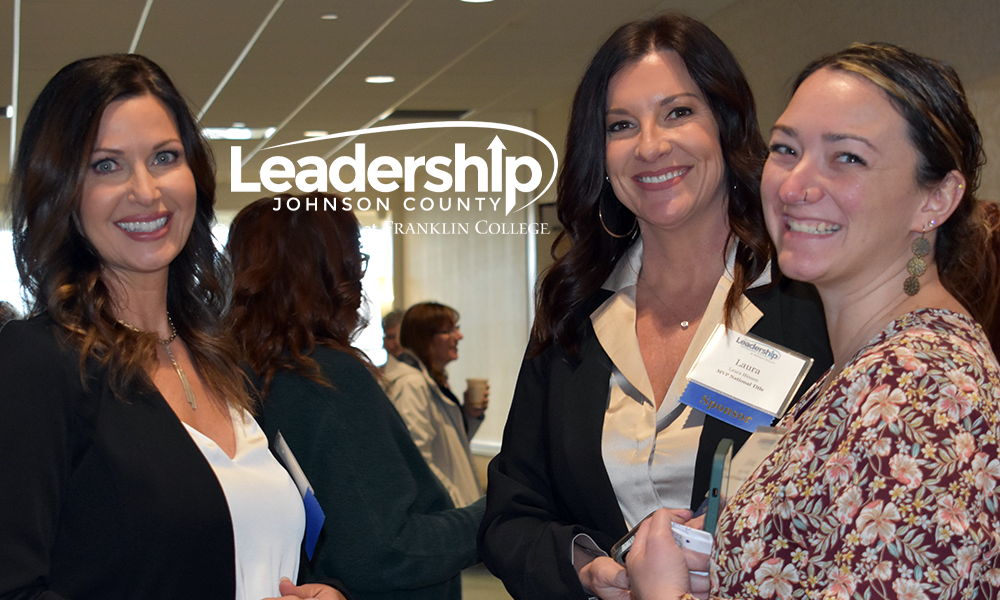 - Tandy L. Shuck, Executive Director
I bet you have some things you have been dreaming about for a while. I am sure there are some of you that want more or something different for your life. I would guess that a few of you might even feel "stuck" where you are right now in life. If any of these apply to you, I hope you will join us for our Women's Retreat- Dare to Dream on September 28 and 29 at Compass Park. Here are some reasons to register now:
Carla Taylor's Session entitled DreamMakers - Making Impossible Dreams Happen: Okay, this one makes me giddy! Carla Taylor is the founder of DreamMakers, where people come together to make impossible dreams happen. She is also the Chief Happiness Officer with Bring Your Brilliance, with over 20 years of experience coaching hundreds of leaders, executives, and teams, helping each person fully bring their brilliance to work every day. Her session will focus on helping us "dreamstorm" and journal to answer dynamic questions that will help us problem-solve, share ideas, and crowdsource ideas and resources to bring our dreams to fruition. We each have a different dream we are meant to be pursuing and our own unique brilliance that brings it to life. Come to the retreat to embrace your dream!
Bea Northcott's Session on Living a Values-Driven Life: Understanding and identifying your core values is a crucial step in leading a fulfilled and purpose-driven life. Your values serve as the guiding principles that influence your decisions, behaviors, and priorities. During Bea's interactive workshop, you will embark on a journey of self-exploration to uncover your core values while gaining insights that can lead you to more authentic and meaningful life choices, including making your dreams reality.
Lisa Hanger's Session on Mind Mapping for Visioning with Greater Clarity, Creativity, Efficiency, Effectiveness and Fun: You will wrap up the first day of the retreat by learning to use a fun and highly effective tool to create a dynamic vision quickly and easily. Learn how Mind Mapping is more efficient than traditional linear thinking and brainstorming and is filled with creative opportunities.
Amanda Stevenson-Holmes' Session on Bringing It Full Circle: We all want to leave a training session with actionable items that we can start the very next day. Amanda will guide you through ways to breakdown and identify steps you need to achieve your dreams. She will help us document those steps and apply a timeline. She will also help us identify who can help us along the way to fulfilling our dreams and how to get back on track if we get sidetracked. Basically, she is going to help us get out of our own way!
Stories of Dreams Made Reality, Mind Breaks and Networking: As if those other four reasons were not enough…we also will have a panel discussion of local women who made their dreams come true, people guiding us through ways to take mental and physical breaks and networking. The panel will provide inspiration that we, too can achieve our dreams. When we have a clear and relaxed mind, we are more likely to be able to focus on visioning for our dreams. The networking portion of the retreat will help you crowdsource and find people that might be able to help you towards your dreams. We all need friends and/or kind strangers!
This workshop is open to anyone and promises to leave us all feeling energized to take on our next life adventure.
A Sunset Event to Remember
We had such a great time at our Sunset Soirée. We are grateful to our title sponsors CrossRoad Engineers and Kovacs Enterprises. The VIP room provided excellent sips of top dollar spirits provided by Johnson Gray & Johnson, Indy Site Works, and Indiana Funeral Care. The Barn at Crystal Spring was the perfect venue and Laura Seitzinger provided wonderful entertainment. A huge shout out to the incredible vendors that came out to share their spirits with us. We hope you enjoy this video provided by STW Photography!
Alumni News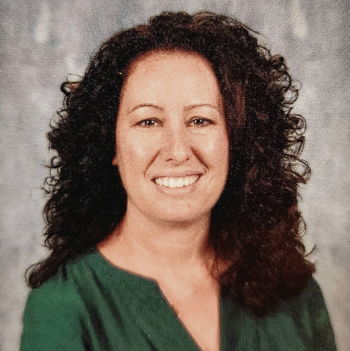 Kristi Judson (2010), a Northwood Elementary School first-grade teacher in Franklin, is in the running for a national Teacher of the Year award. Teachers of Tomorrow, one of the country's largest alternative certification programs, named Kristi Judson one of nine finalists for the award. Judson is the only teacher representing Indiana, with other educators representing Michigan, Florida, Nevada, South Carolina, Texas, Alabama, Arizona and North Carolina.
Molly Laut (2018) has started a new position as Executive Assistant at Indiana University – Kelley School of Business Executive Education.
Beth Ross (2004) has retired from Johnson Memorial Health and recently earned her Community Health Worker Certification from HEALTHVISIONS MIDWEST INC and joined the Indiana Community Health Workers Association to empower and come alongside neighbors who need encouragement and connection.
Wendy Pottgen (2019) has joined the Indiana University - Kelley School of Business as an Adjunct Lecturer, teaching Organizations and Organizational Change in the Department of Management and Entrepreneurship. She will continue her work as a senior human resources consultant working with early-stage clients.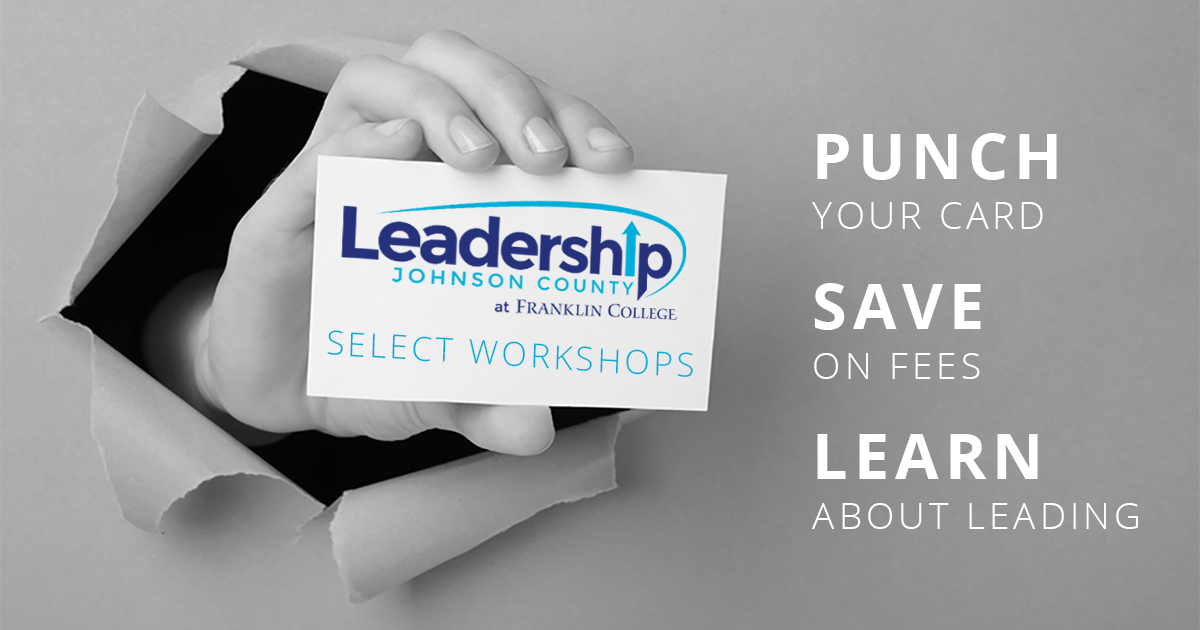 2023-2024 On-Demand Punch Cards Available
Your business or nonprofit will benefit from professional development opportunities throughout the year by purchasing an LJC On-Demand Punch Card. The LJC Punch Card provides 14 punches to be used in any combination of LJC Select Workshops. The Mini-Punch Card offers 7 punches. Enjoy maximum flexibility to mix and match seats, share within your organization, or with friends.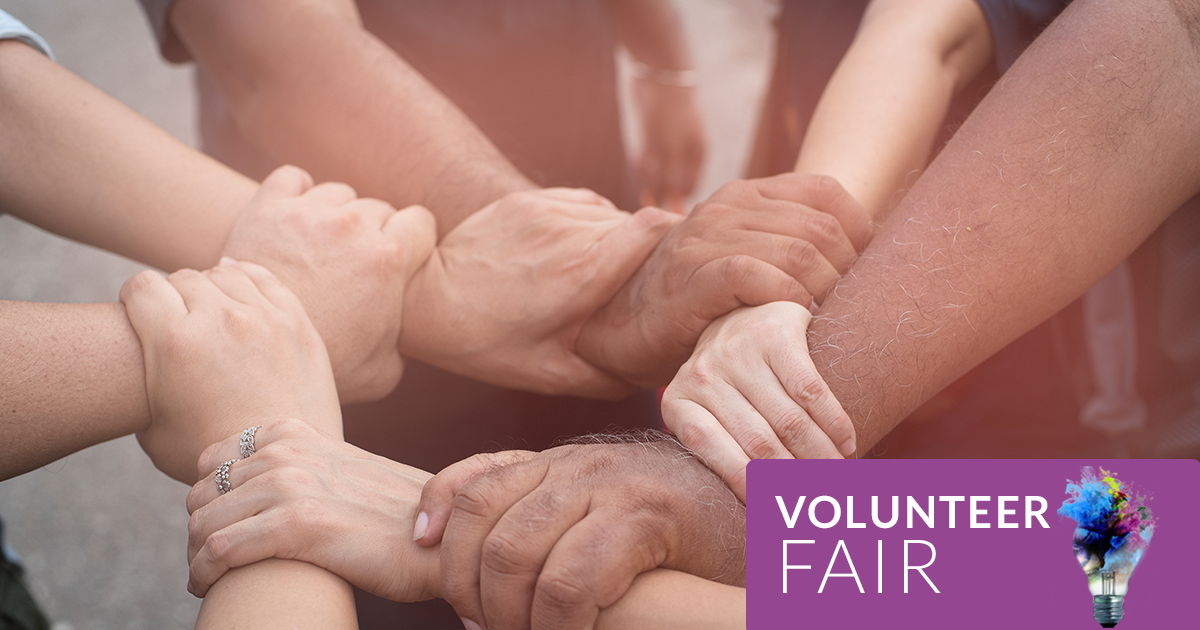 All Aboard!
Community Volunteer and Board Fair on September 20
Do you have a desire to volunteer, but want to know more about the opportunities that exist in Johnson County? Each year, the All Aboard Community Volunteer & Board Fair brings together nonprofit organizations that serve Johnson County to connect with community members looking for a place to give back.
The event, which runs from 4:30 to 6:30 p.m. at Whiteland Community High School's Auxiliary Gym, is free to both nonprofits and community members.