Personal Engagement, Professional Enrichment
Leadership Johnson County is an adult community leadership training program at Franklin College. During the past three decades, we have developed citizens' leadership skills and community awareness through our Signature and Select Programs. This guide outlines many educational workshops and seminars that will help you and your organization thrive in a competitive business environment. Whether you are looking for the deep dive provided in the nine-month Signature Program, or ½ day to full-day workshops designed for better teams, communication or management training, LJC has training for you!
To be successful in our company, a person must embrace such things as ever-expanding their comfort zone, being self-aware, learning from others and learning how to use their network. These are just some of the critical leadership attributes that are developed and reinforced through LJC.
Endress+Hauser, Class of 2011
Our Vision
Johnson County becomes a community of citizens who value diversity, create a vibrant democracy, have a passion for community involvement, have a strong sense of history, county identity, and regional influence and work to improve physical, social and cultural well-being of all county residents.
Our Mission
Leadership Johnson County will cultivate and develop informed and involved citizens working to make our community better.
Our History
The LJC program began in 1994 when a group of community representatives saw a need to develop leaders who could nurture visions and build consensus for our county's future. Johnson County, just south of Indianapolis, was then (and continues to be) one of Indiana's fastest-growing and changing communities.
They asked: Who would lead and manage change, and how would they do it for the greater good?
Duke Energy, formerly Cinergy/PSI, agreed to gauge public opinion about the future of leadership in Johnson County. Those surveyed wondered who would fill future volunteer vacancies and board leadership positions – and if those leaders were qualified to lead and serve.
Duke Energy and Franklin College officials convened and agreed to create a community leadership program to bring together a cross-section of county residents, and in 1995 the LJC Program began with 23 participants.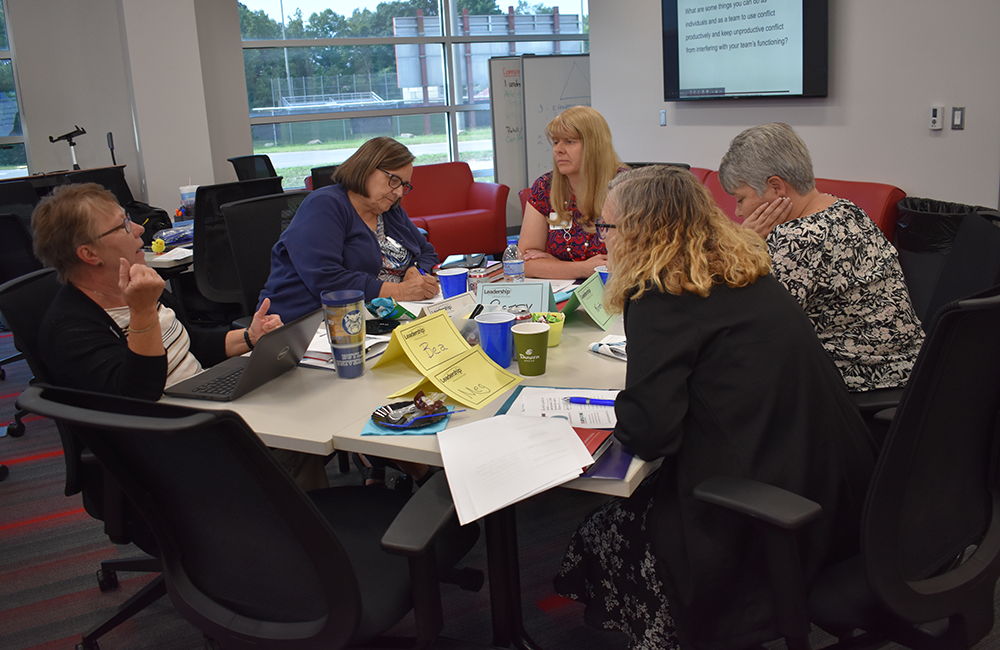 TRAINING LEADERS SINCE 1994
2021: Innovation
During Challenging Times
We are pleased to present our 2021 Annual report made possible through a generous donation from the Elba L. & Gene Portteus Branigin Foundation. This wonderful community organization has been a steadfast supporter of LJC and many other worthy organizations within our community. We are grateful for the impact they make in and around Johnson County.