Cultivate, Develop Citizens
You are welcome to be considered for our program, no matter your experience as a leader. The more diverse views and perspectives in our classes, the better. People of all stages and walks of life have participated: homemakers, volunteers, professionals, government workers, elected representatives and retirees.
The program has brought them together to discuss the diverse forces that are at work in Johnson County. Because our classes are so inclusive, discussions are more enlightened, minds more open and leadership skills more developed.
About The Program
Our core is a nine-month program composed of one-day leadership forums designed to train and strengthen 21st century leaders. Each phase of our program focuses on our core mission of "cultivating and developing informed and involved citizens working to make the community better."
Overview
LJC Signature Program participants will:
Discuss and practice leadership theory, team building, collaborative problem solving and group dynamics.
Participate in program days dedicated to a better understanding of local agriculture, infrastructure, media, quality of life, service organizations, economic development and government.
Tour local farms, businesses, industries, government and historical landmarks.
Network and meet leaders throughout Johnson County.
Participate in the Myers-Briggs Type Indicator workshop.
Take a historical driving tour of Johnson County.
LJC Signature Program participants gain:
In-depth knowledge and understanding of Johnson County's rich history, current challenges and opportunities.
Preparation to become more engaged citizens.
Greater reach and influence in the community through a network of LJC graduates.
An increase in your business's awareness of your community.
Better understanding of Johnson County's non-profit and service organizations.
Enhanced self-awareness and help in developing personal leadership skills.
Experiential learning opportunities.
Better understanding of group dynamics.
More skill at engaging stakeholders in collaborative efforts.
Increased project management skills.
Improved creativity.
Development of communication and public speaking skills.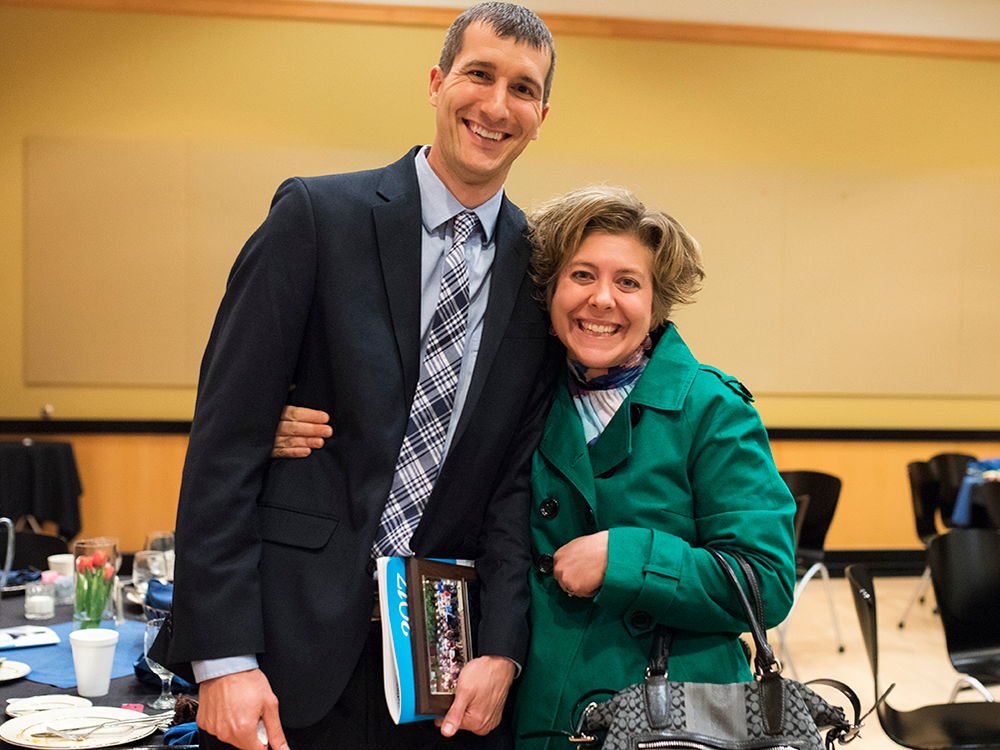 Participation Requirements
Leadership Johnson County participants must:
Attend a Friday and Saturday class retreat in early September (not an overnight stay).
Attend 10 days (8 a.m. to 5 p.m.) of leadership programming on the second Wednesday of each month from October through May.
Maintain regular attendance with a maximum of 16 hours of excused absence to meet graduation requirements.

Be involved in a community service project completed outside of the program days.
Class Projects
One key component of the Leadership Johnson County experience is the completion of a community project. The class is divided into groups who work together to address opportunities and challenges in our community. The projects vary each year, but the goals of engaging in creative problem solving through collaboration remain the same.
Scholarships
Support For Your Tuition
Nominate
Recommend a Candidate
Take the Next Step
Thank you for your interest in Leadership Johnson County. We invite you to apply for this dynamic community leadership program by completing the application in its entirety. Please note the selection process seeks a cross-section of the community: men and women from different career, social, and cultural backgrounds. An anonymous committee selects members based on their own merits according to the application and the desire for a diverse group.
Application Process
Application is available online
Application is a Google form and must be completed in its entirety. There is not an option to save your work and add additional information. You may make changes to your application after it is submitted but clicking on the response email.
Applications MUST be typed and submitted on-line. Hand-written applications will not be accepted.
Note: Nominations for the Class of 2020-2021 are Concluded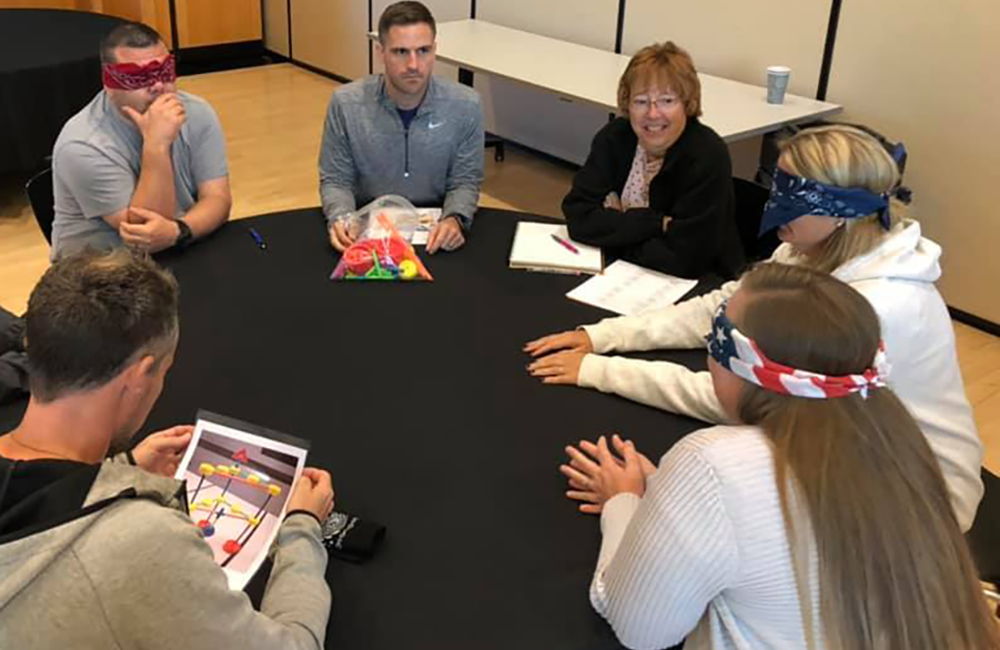 Eligibility
Any resident of Johnson County
18 years of age or older
Non-residents of Johnson County who have worked or been active in the county for at least two years immediately prior to the time of application
Requirements for Graduation
Participation in the opening retreat is required. The retreat is NOT an overnight event, but attendance from 8 a.m. to 5 p.m. is MANDATORY.
Completion of a community project is required. Each participant must work with a group of classmates to complete a community project. Community projects are completed OUTSIDE of the LJC program days.
Attendance at the program days is required. Participants who miss more than two program days or a total of 16 hours will not be eligible for graduation.
Selection Process
A review committee appointed by the LJC Board of Trustees will select participants based on the COMPLETED application. Your selection into the class is based upon your application. You are encouraged to be DETAILED and use this opportunity to highlight your passions and achievements.
Preference will be given to candidates who could contribute to the overall diversity of the class (cultural, the township of residence/work, various type of work experience, age, etc.)
An important factor will be an individual's commitment and interest in serving in the Johnson County community.
There are more applications received than spots available in the class! The application process is highly competitive and we encourage you to take your time when filling out the application. The selection committee may not have spots for excellent candidates with outstanding credentials due to space limitations. The LJC staff and Board of Trustees encourage those candidates who are not selected to re-apply in a subsequent year.
Tuition
The cost to participate is $1,500.
Tuition is due in full by the Opening Retreat There are no refunds after this date.
A non-refundable deposit of $250 is required at the time of acceptance into the program.
The deposit is included in the full tuition amount.
Scholarships are available for up to approximately 60 percent or $900. Scholarship applications are available online.
Payment plans can be arranged. Credit cards are accepted.
Employers typically sponsor participants and cover part or full tuition. Participants may also pay for the program themselves.
Program Days for the 2020-2021 Class
Friday, September 11, 2020
Saturday, September 12, 2020
Wednesday, October 14, 2020
Wednesday, November 11, 2020
Wednesday, December 9, 2020
Wednesday, January 13, 2021
Wednesday, February 10, 2021
Wednesday, March 10, 2021
Wednesday, April 14, 2021
Wednesday, May 12, 2021
LJC has been a wonderful adventure, learning about our amazing county with a wide variety of people I would never have met outside of this program!
Center Grove School Corporation
Scholarships
Leadership Johnson County class candidates often find that their employers or organizations pay all or part of the tuition. You may want to speak to them first about the program, time commitment and costs before you apply.

Thanks to our alumni and supporting partners, three scholarships are available. They include:
Catherine Denney Memorial Scholarship
This memorial scholarship is available to anyone applying to the program. Awards vary, up to $750.
Byron Bayne Memorial Scholarship
Memorial scholarship founded by Byron's family. Award of $1,000. Byron was a member of the LJC Class of 2001.
Women In Leadership
Awarded to a women business owner through the Johnson County Community Foundation. Award of $750. Application for the next class scholarship is March 3, 2021.
View Application
If you would like more information about scholarships or payment plans, please contact Lisa Kress at lkress@franklincollege.edu or call 317.738.8794 for more information or questions.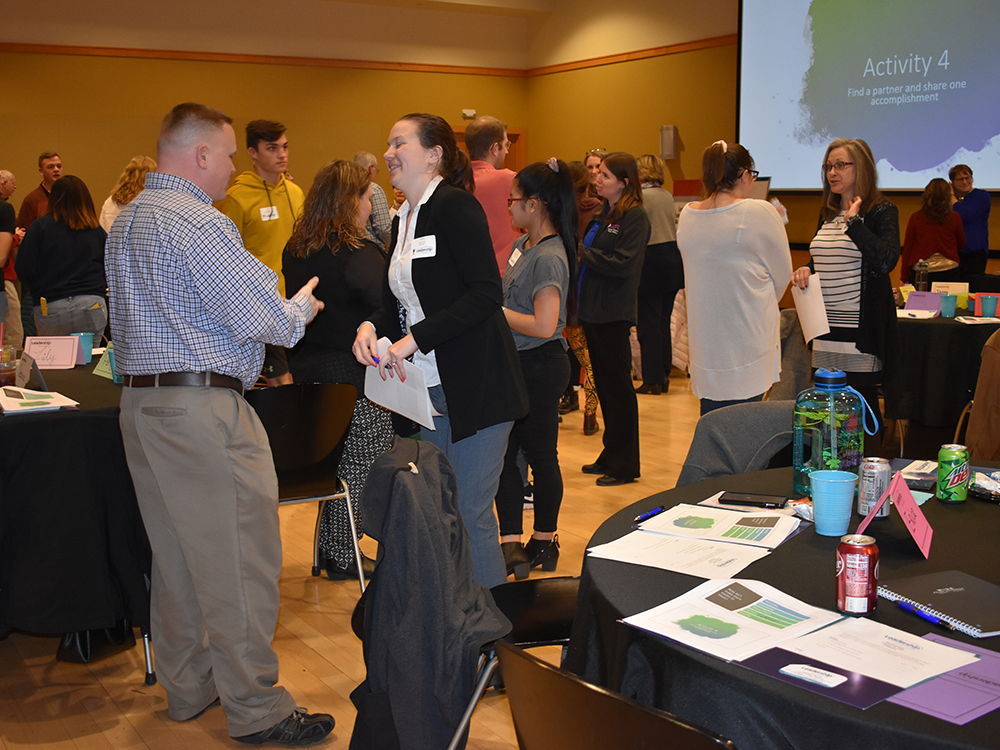 My Leadership Johnson County experience has been a wonderful opportunity to get to know my fellow neighbors and gain more insight into our county. There is so much more to Johnson County that most people, including me, never realized. LJC has taught me that we are a community that believes in investing in leaders.
Nominate Someone
Do you know someone who could benefit professionally and personally from our program?
Each year, we reach out to our alumni and local businesses and non-profit organizations seeking nominations for our next class. Many companies and boards come to value the investment into our program by recommending their staff for Leadership Johnson County.
Applications for the Class of 2021-22 are now available!
If you wish to recommend a candidate for our next class, please fill out the form. Applicants that are nominated will receive an application with a note regarding who nominated them for participation.