Partners Making an Impact
These individuals and companies generously support our programs and operations so that we may cultivate leadership within our community.
Innovation Catalyst
$10,000+
Elba L. and Gene Portteus Branigin Foundation
Johnson County Community Foundation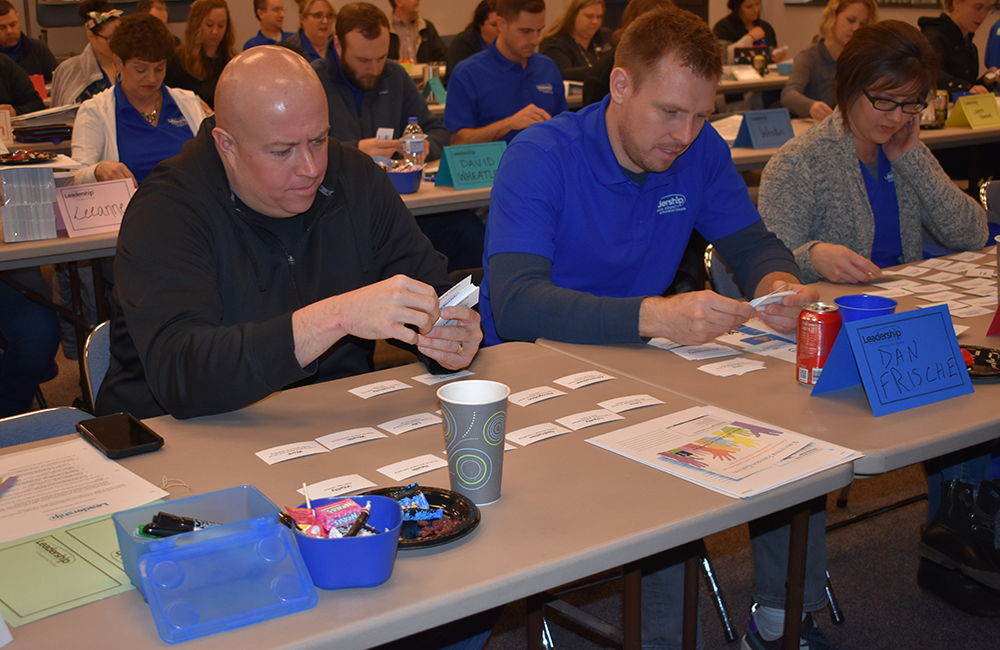 Loyal Altruist
$5,000 to $9,999
Carpenter Realtors
Duke Energy Indiana
Endress+Hauser
Franklin College
Johnson County REMC
Johnson Memorial Health
NSK
Old National Bank
Vectren Foundation
Esteemed Visionaries
$2,000 to $4,999
Anonymous
Approved Mortgage
Aspire Economic Development+Chamber Alliance
Bailey & Wood Financial Group
Baird Financial – Lyman Snyder
Barnett for Mayor - Steve Barnett, City of Franklin
Center Grove ICON
Center Grove Real Estate Inspections, LLC
City of Franklin
Clever Dogs Media
Compass Pointe CPAs, LLP
Crystal Spring Grain, LLC - Brian Marten
Daily Journal - AIM Media
Discount Filters
First Class Catering
First Merchants Bank
First Merchants Charitable Foundation
Indiana Funeral Care
Johnson Gray & Johnson
JP Parker Flowers
Lake City Bank
Main and Madison Market Café
Mutual Savings Bank
Mark Myers for Mayor
PNC
Patriot Products
Practical Paradigms, LLC – Carolyn Goerner
The Phoenix Group / Falcon Manufacturing
Williams Barrett & Wilkowski
Distinguished Donors
$1,000 to $1,999
William "Bill" Barrett
Byran Bayne Memorial Scholarship
Bose McKinney & Evans
Caterpillar Reman Powertrain Indiana
Compass Realty
Brad and Angela Coy
Diamond Glassworks - Dave Lessaris
Edward Jones - Kurt Schletzer
First Financial Bank
Fletcher Chrysler Dodge Jeep Ram
Geek in Pink
Jay and Emily Goad
Horizon Bank

Indy 50

Indiana Realty Pros
Jackson County Bank
Jarvis Enterprises - Mike Jarvis
Kim Kovacs
Law Office of Matthew M. Cree, LLC.
Peter Nugent for Judge
Raymond James - Bryan Epperson
Renaissance Charitable Foundation, Inc.
School Smiles
Smythe & Co Real Estate
Stock Yards Bank and Trust
The Nest Event Center
Vaught Family Eye Care
Vino Villa
TRAINING LEADERS SINCE 1994
Annual Report 2019
As we look back on the 525,600 minutes of our 25th year, it is hard to put into words the depth of gratitude we feel toward our graduates, participants, sponsors, donors, and community. It was a year filled with events to celebrate the people and places we have been, and boy did we ever celebrate in style!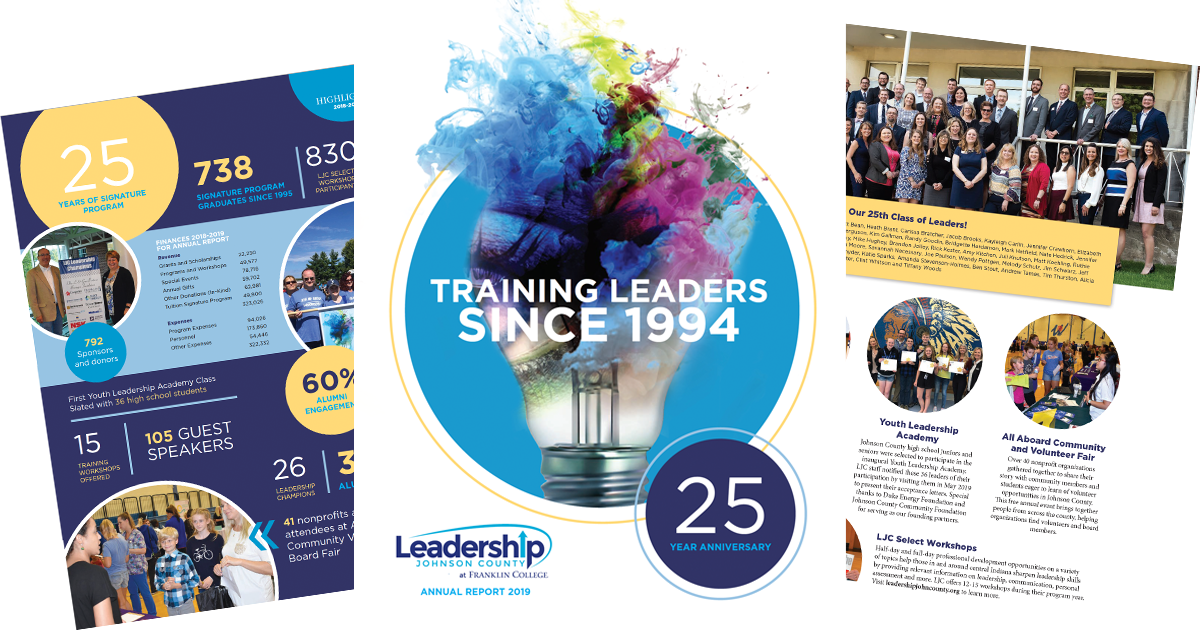 LJC is a group of people who care deeply about making the communities we live, work, and play in better, and through collaboration, we are doing just that. I grew personally and professionally, gained lifelong friends, and made valuable connections with people through LJC.
Former LJC Board President, Johnson County Community Foundation, Class of 2010