Cultivate, Develop Young Citizens
About the Program
The Leadership Johnson County Youth Leadership Academy is a five-month program designed to bring together a select group of Johnson County High School students to learn more about their community and practice leadership skills in a fun learning environment.
Each program day is designed to foster an opportunity for increased self-awareness, a better understanding of the local community and an opportunity to meet and network with peers from across Johnson County. Modeled after the LJC Signature Program, the Youth Leadership Academy will provide students with an extraordinary opportunity for in-depth leadership training from experts around the state.
Youth Leadership Program participants will:
Network with community leaders and peers.
Practice project management skills through a community project of their own design.
Participate in the True Colors personality assessment and have an opportunity to participate in MBTI.
Learn more about Johnson County's history and current county government.
Upon completion of the program, students will earn 1 college credit at Franklin College.


Program Requirements
Youth Leadership Academy participants must:
Attend an opening retreat in early August.
Attend 4 regularly scheduled class dates throughout the year.
Attend and present at the graduation celebration.
Complete a community service project.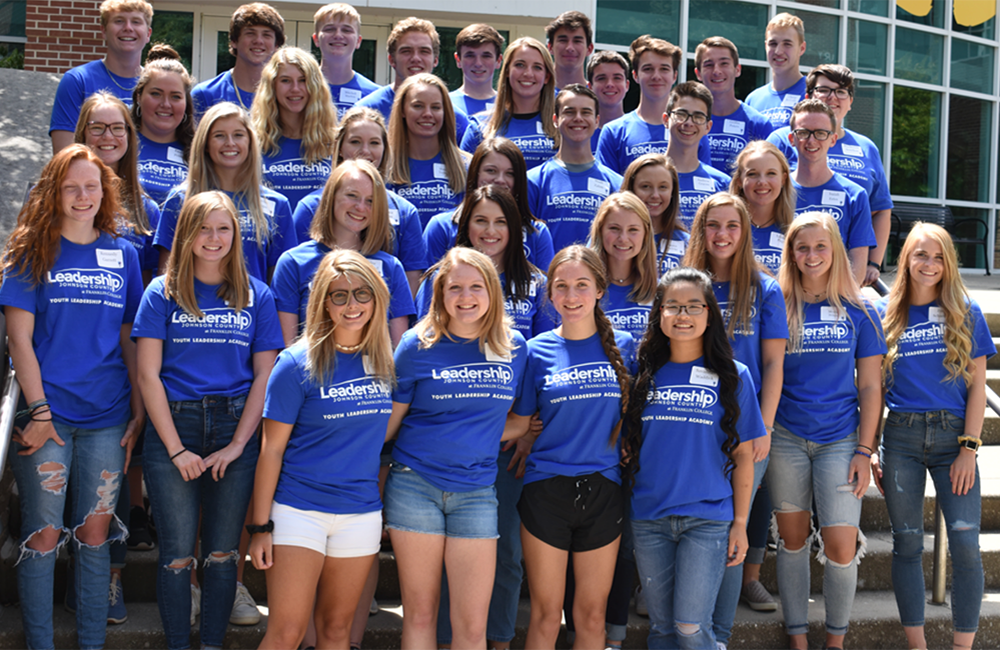 Eligibility
Applicants must be current High School Sophomores and Juniors or home-schooled equivalent in Johnson County.
Class members must commit to full participation in the program.
Class members must agree to abide by all LJC – Youth Leadership Academy policies and procedures.
Must be a resident of Johnson County.
I joined so that I could learn how to be a better leader for the people around me and become a better person overall.
Franklin Community High School
Application Process
Application is a Google form and must be completed in its entirety. There is not an option to save your work and add additional information. You may make changes to your application after it is submitted by clicking on the response email.
Applications MUST be typed and submitted on-line. Hand-written applications will not be accepted.
Note: Nominations for the Class of 2020-2021 are concluded.
Selection Process
A review committee appointed by the LJC Board of Trustees will select participants based on the COMPLETED application.
Your selection into the class is based upon your application.
You are encouraged to be DETAILED and use this opportunity to highlight your passions and achievements.
Tuition
The cost to participate in the 2020-2021 Leadership Johnson County Youth Leadership Academy is $400.
Tuition is due in full by September 2. There are no refunds after this date.
A non-refundable deposit of $50 is required at the time of acceptance into the program. The deposit is included in the full tuition amount.
Scholarships are available for up to approximately 60 percent of tuition cost. Scholarship applications are available online or by contacting us.
Payment plans can be arranged. Credit cards are accepted.
2020-2021 Programs
Saturday, August 8 (8 a.m. to 5 p.m.) Opening Retreat
Tuesday, September 15 (8 a.m. to 2:30 p.m.) Communication Day
Tuesday, November 17 (8 a.m. to 2:30 p.m.) History / Governance Day
Sunday, January 10 Social Event
Tuesday, February 16 (8 a.m. to 2:30 p.m.) Planning / Project Management Day
Tuesday, April 20 (8 a.m. to 2:30 p.m.) Diversity / Inclusion Day
Tuesday, April 27 (6:30 p.m. to 8 p.m.) Graduation Celebration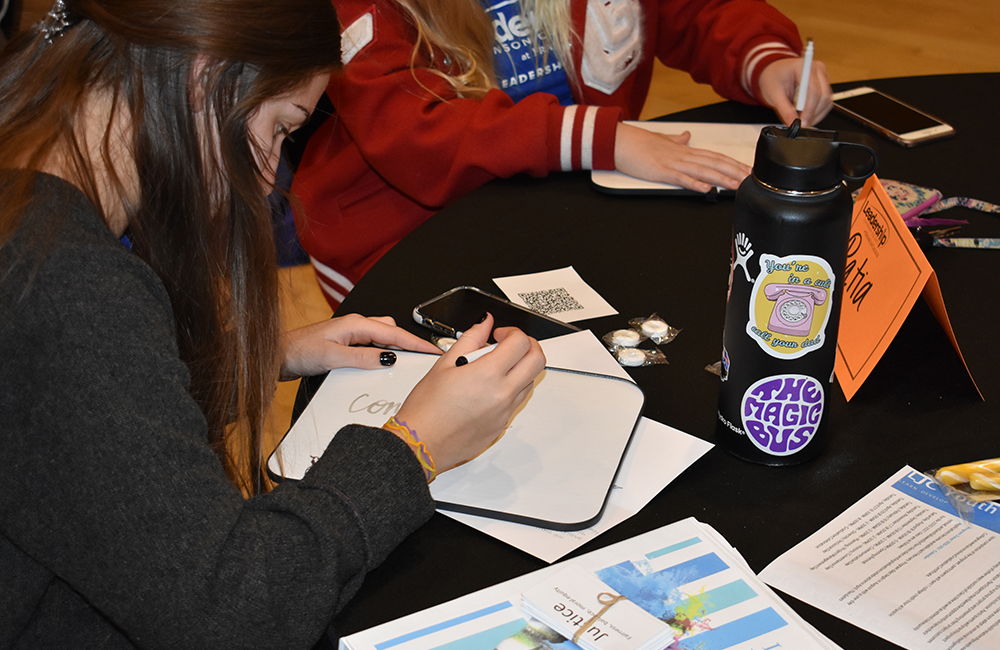 I wanted to get outside of my comfort zone and learn to be a better leader for my community. LJC has done all of that and so much more.
Whiteland Community High School
Paige Burton
Edinburgh High School
Dylan Clarke
Franklin High School
Lydia Cope
Whiteland High School
Emma Dillon
Franklin High School
Belma Duheric
Franklin High School
Lili Ervin
Edinburgh High School
Isaiah Estes
Edinburgh High School
Kennedy Garrett
Whiteland High School
Andrew Graves
Greenwood Christian Academy
Kaylee Hoagland
Whiteland High School
Amelia Hoffman
Greenwood Community High School
Clay Key
Indian Creek High School
Max Lancer
Franklin High School
Gracie Long
Edinburgh High School
Andrew Long
Indian Creek High School
Mitchell Marten
Whiteland High School
Champ McCorkle
Greenwood Christian Academy
Lauren Pagel
Center Grove High School
Emily Peters
Indian Creek High School
Griffin Peters
Greenwood Christian Academy
Patia Pierson
Franklin High School
Emma Pietras
Franklin High School
Bryce Rayner
Center Grove High School
Lauren Sandrock
Franklin High School
Dominick Scellato
Greenwood Christian Academy
Zoey Schaeffer
Greenwood Christian Academy
Mackenzie Souchon
Center Grove High School
Calista Stafford
Center Grove High School
Molly Stiles
Center Grove High School
Maecee Terhune
Greenwood High School
Ethan Vance
Center Grove High School
Sophie Venter
Whiteland High School
Savannah Waddick
Center Grove High School
Abigail Warner
Greenwood Christian Academy
Carly Woodward
Franklin High School
Noah Zahm
Whiteland High School