Leadership Johnson County is Central Indiana's premier professional development provider. With more than 26 years of experience bringing together top-notch speakers from industry to academia, we have everything you need to move your business or nonprofit organization to the next level.
grow . develop . change
Program Guide 2023-24
Specializing in topics ranging from productivity and culture building to management and communication, LJC provides workshops and learning opportunities designed to impact both the individual and the organization.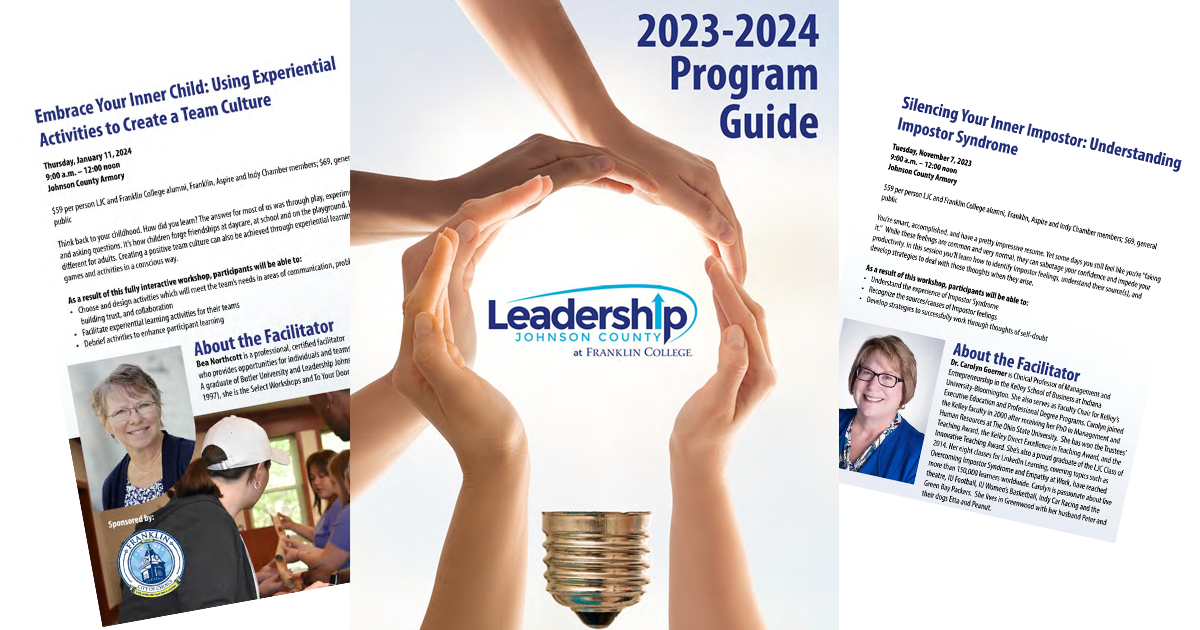 LJC is a group of people who care deeply about making the communities we live, work, and play in better, and through collaboration, we are doing just that. I grew personally and professionally, gained lifelong friends, and made valuable connections with people through LJC.
Former LJC Board President, Johnson County Community Foundation, Class of 2010