WORKSHOPS AT YOUR WORKPLACE
Expertise. Convenience.
Enjoy the same professional training we offer at Franklin College. We have a team of content experts that will deliver the training to your team, in your setting and around your schedule. We offer half- and full-day workshops during times convenient for you. Review our list of offerings and contact us today for more information.
Our clients include:
NCAA
Radwell
Aspire Economic Development + Chamber Alliance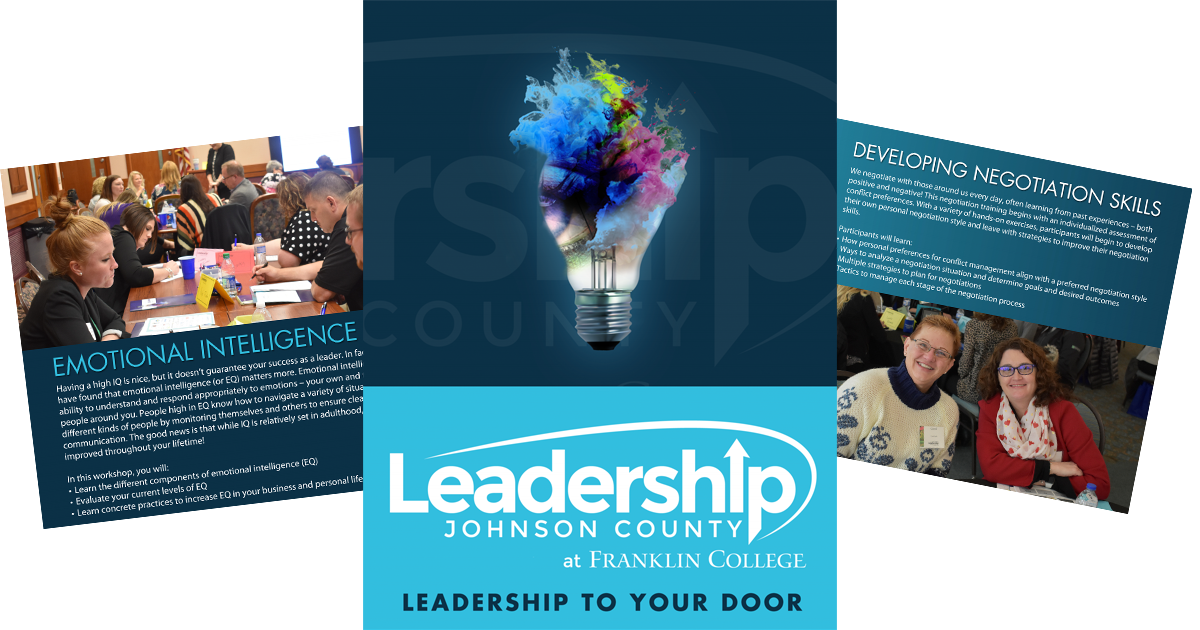 In depth and personal conversation... Great for team building... Excellent skills building... Lots of good examples and some fresh perspectives... Informative and interactive... Practical steps to improve...
about Leadership to Your Door