The Leading Edge - October 2022
Remembering Chris Fleming
Chris Fleming, who served as the Leadership Curriculum Facilitator for our Signature Program for several years, passed away on October 20. Chris was new to the world of community leadership programs when we came to us, but he jumped in with both feet to help us continue to deliver professional leadership training.
Chris loved to tell "dad jokes" and frequently infused them into his leadership lessons. He brought us many new activities, but the most "famous" one was probably the creation of "Forky's" friend during our prototyping and testing session.
He loved his family and was passionate about the things his four daughters were doing. The entire Fleming family loved Disney (thus the Forky activity) and shared stories of their adventures exploring the Disney Parks. He was learning how to make wine and grow grapes. He shared his creations with many of us.
He was known to pop into our offices with a new idea or to check in on upcoming LJC activities. He loved his time with LJC and shared that it was one of his favorite parts of his job here at Franklin College. Chris was a team player, we were blessed to have worked with him, and we will miss him greatly.
A memorial education fund for the Fleming girls has been set up at Citizens Bank; checks should be made to Heather Fleming with the memo "girls' education fund." Contributions can be made at any Citizens Bank branch or sent to 2334 East County Line Road, Indianapolis, IN, 46227
Additionally, LJC will be creating the Chris Fleming Future Leader Award that will eventually be housed at the Johnson County Community Foundation. The Award will be given as tuition support for individuals wanting to participate in the LJC Signature Program or the Youth Leadership Academy. Contributions to the Chris Fleming Future Leader Award can be made here. Please put "Chris Fleming Award" in the comments section.
LJC will also be collecting stories, letters, and memories from LJC students. Please share what you remember from your interactions with Chris by emailing them to Hannah Griggs at hgriggs@franklincolleg.edu. We will compile these into a memory book for Heather and their four children.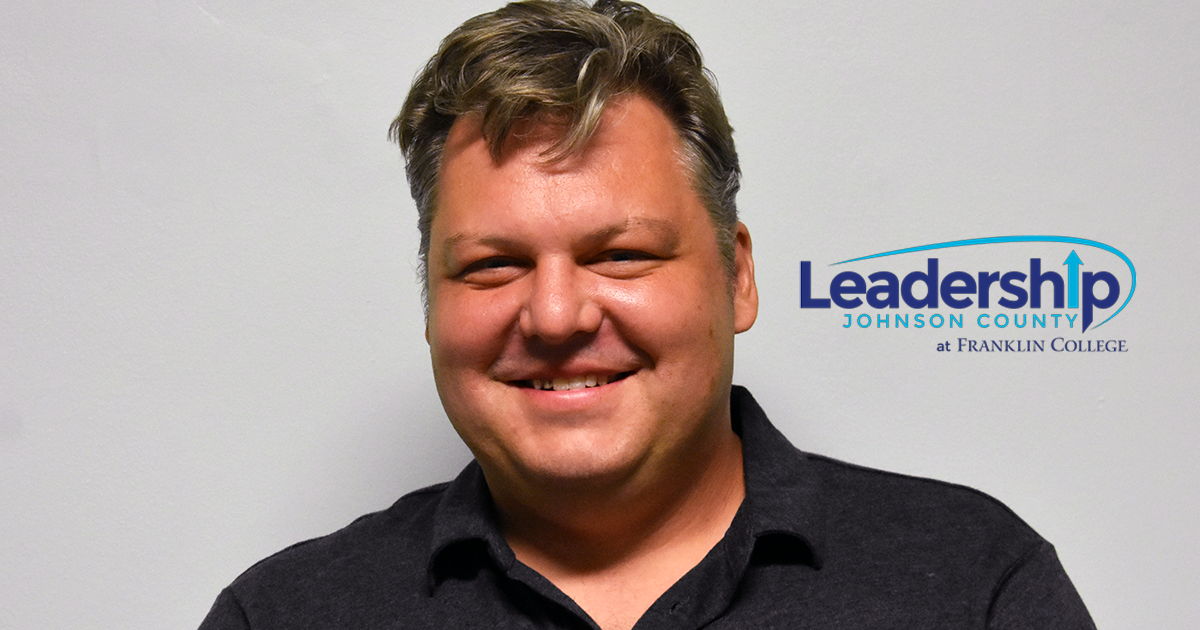 Alumni News
Regina Miller ('14) graduated from Indiana University McKinney School of Law last spring. She still has her Geek in Pink Business.
Joey Dunn ('14) is now the chair of the State FFA Board of Trustees. Indian Creek FFA has grown in size and staffing.
Meghan Whirley Thierrien ('14) moved from San Francisco a year ago to New Jersey. She took a job with Campbell Soup Company overseeing responsible sourcing, animal welfare, and supplier diversity programs. She is expecting a second son in 2023!
Greg Taylor ('14) was recently hired as the new head varsity baseball coach for Indian Creek High School.
Jill Griffith ('20) recently earned the Certified Divorce Financial Analyst® designation. More Information
Huarong Li ('21) has been promoted to Circulation Manager at Johnson County Public Library-Trafalgar Branch.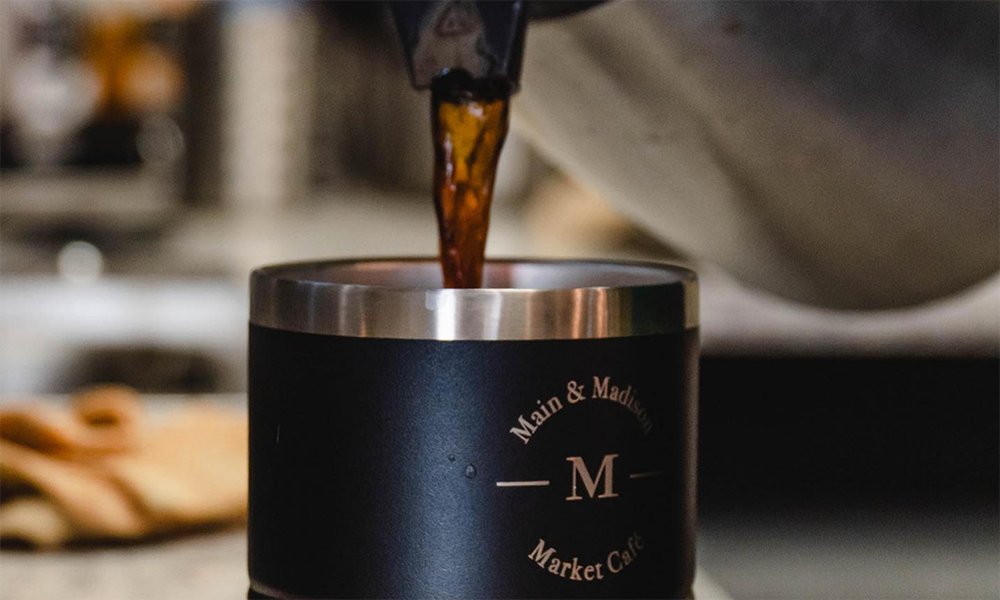 Join Us
Alumni Networking Breakfast
7:30 to 9 a.m. Thursday, November 17
Grow your professional network with other LJC alumni through casual conversation over breakfast at:
Main & Madison Market Café
1000 North Main Street
Franklin, IN

Amanda Dininger
Optometrist/Business Owner at Blue Iris Optometry
Family: JD (husband), Morgan (17) step-daughter, Luke (12) son, Mollie (10) daughter.
What is innovative in your field of work? Two new innovations in optometry in recent years! The first is Neurolens. I was actually the first practice in Indiana to put this technology in office. Neurolens measures eye alignment that can cause an overstimulation of a nerve in your head causing symptoms such as headaches, eye strain, neck tension, light sensitivity and dizziness. Once measured, I am able to prescribe glasses to help reduce that misalignment, thus reducing those symptoms! Absolutely life changing for many patients! The second innovation is called myopia management. Myopia (near-sightedness) can be very debilitating if severe enough and can even pose some significant ocular health risks. We are now able to prescribe kiddos contact lenses to help reduce the progression of myopia, thus reducing many of those vision-threatening risks.
Favorite quote? I can do all things through Christ who strengthens me. Phil 4:13. Whenever I'm stressed about anything, schedules, finances, to-do lists, I remember to fall back on my faith. My God hasn't failed me yet!
Last book you read? I am currently reading One Tuesday Morning by Karen Kingsbury and The Art of War (audio) by Sun Tzu (yes, I was listening to it before our class started and were given those quotes). My 'want to read list' grows daily! Next up is One Italian Summer and How to be Rich. I enjoy reading fiction, but listening to non-fiction.
Tell me about a significant project or accomplishment in your career: I always envisioned opening my own private practice. After practicing corporate optometry for eight years, a larger chain purchased us. I knew I had done corporate for eight years and couldn't imagine doing it another 25+years, so I took a giant leap of faith to open my own practice. That is actually where the name Blue Iris Optometry came from. The blue iris flower represents faith and I knew that would be the most important thing for my business success. Little did I know, 15 months after opening my doors, I'd have to shut down for six weeks due to Covid. Man, was my faith tested then! But we're still here, growing as quickly as I can keep up! December 2022 will be our four-year anniversary! I have an incredibly supportive spouse and family, amazing friends and hard-working team that are helping keep this dream alive daily!
If you could appear on one game show, what would you choose and why? Family Feud! It's such a fun game and who better to be on a game show with than your family! It would just be deciding who in my family to include!

Kari Lancaster
Real Estate Broker, Real Estate Instructor, Life Coach
Family: Daughter Chayse Carnes, son Brayden Wilde, son Landin Wilde, son Lincoln Lancaster, two grandsons Caden and Xavier, sister Kristen Epler, brother-in-law Brad Epler, nephew Nathan Epler, nephew Connor Epler, mother Cindy Schrader and father Gary Wheeler
Hobbies and interests outside of work: Photography, theology, educating myself on various topics and helping others.
When have you been most satisfied in your life? When I see my children help others and contribute to the community. Knowing I have instilled good morals and ethics despite all the odds. I have overcome many obstacles and during the toughest times, I used the experience for personal growth as well as an opportunity to educate my children and now using my experience and knowledge to help the community at large.
Tell me about a significant project or accomplishment in your career. Surviving real estate for 20 years, becoming a real estate instructor, creating my online real estate school and becoming a life coach. Being on the Highest Honors Deans List with a 3.92 GPA during one of the hardest times in my life doing a double major in Theology and Psychology at Saint Mary of the Woods College. Attended the Peoples Wave Convention in Washington D.C. with Hoosier Action and the CPD Convention in Detroit, Michigan. Being a leader for Hoosier Action on the Franklin community event regarding environmental issues. Participated with Senator Todd Young's office dialogue on COVID-19 housing issues. Participated with Senator Greg Walker on Indiana Housing and Eviction Crisis (Project Hoosier Homes and Families).
What is one word you'd use to describe yourself? Warrior.

Nora Hoover
Assistant Superintendent at Center Grove Community Schools
Family: Husband, Cale, and twin children, Chloe and Tessa.
Favorite quote: "Never doubt that a small group of thoughtful, committed citizens can change the world; indeed, it's the only thing that ever has." - Margaret Mead
Hobbies and interests outside of work: I love planning for experiences and activities during travel with my family. I enjoy movies, both high-brow cinema and just-for-fun flicks. I have an affection for nerdy endeavors (like playing trivia) and culture (think Star Wars, LOTR, GOT, Harry Potter, etc.).
Something on your bucket list: Visiting every continent.

Hailey Rose
Executive Assistant and Marketing Director at Indiana Realty Pros
Family: Recently married to Jared! We have a border collie, Tucker
Favorite LJC moment or lesson to date: My favorite LJC moment from the 2022-2023 opening retreat was seeing how supportive all of my classmates already are for each other.
What is innovative in your field of work? Social Media allows Real Estate professionals to be innovative by being able to conduct business all from our mobile devices. We are able to offer virtual tours to families who are not local and keep our followers updated with the latest news about listings.
Something on your bucket list: One thing on my bucket list is to take a camper out west and go sightseeing for a few weeks with my soon to be Husband and our Border Collie, Tucker!
What is your perfect pizza? My perfect pizza is a hand-tossed wood-fired pizza with half the amount of classic red sauce, a little extra mozzarella, with Italian sausage, quarter cherry tomatoes, spinach, roasted diced zucchini, roasted garlic and sprinkled with sea salt!
What is one word to describe you: Servant-Leader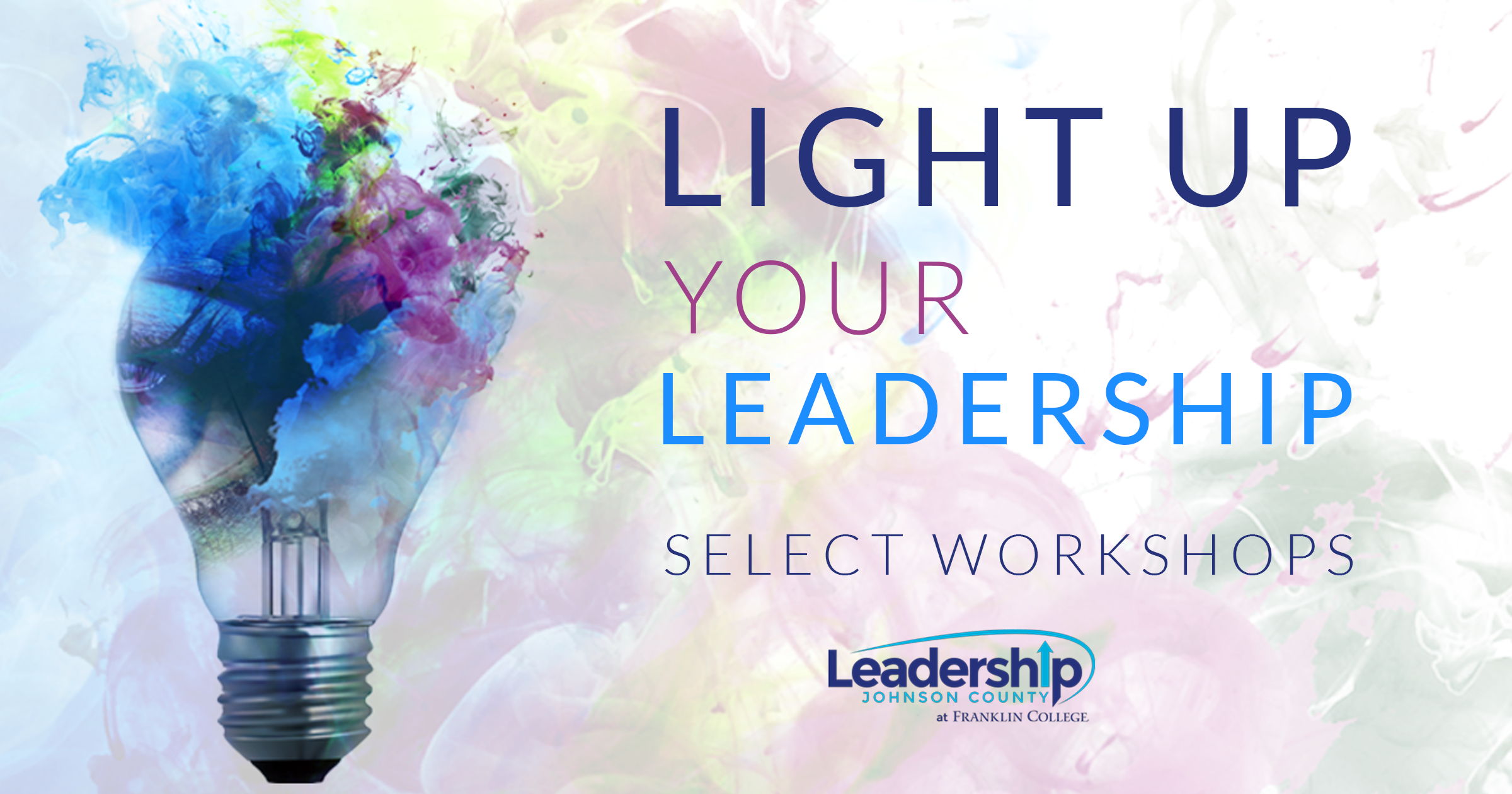 "We all walk in the dark, and each of us must learn to turn on his or her own light."
- Earl Nightengale.

LJC Select Workshops offer a variety of programs in different areas of business, management, leadership, communication and nonprofit governance. Workshops are targeted at different levels of management and experience, so there is something for everyone.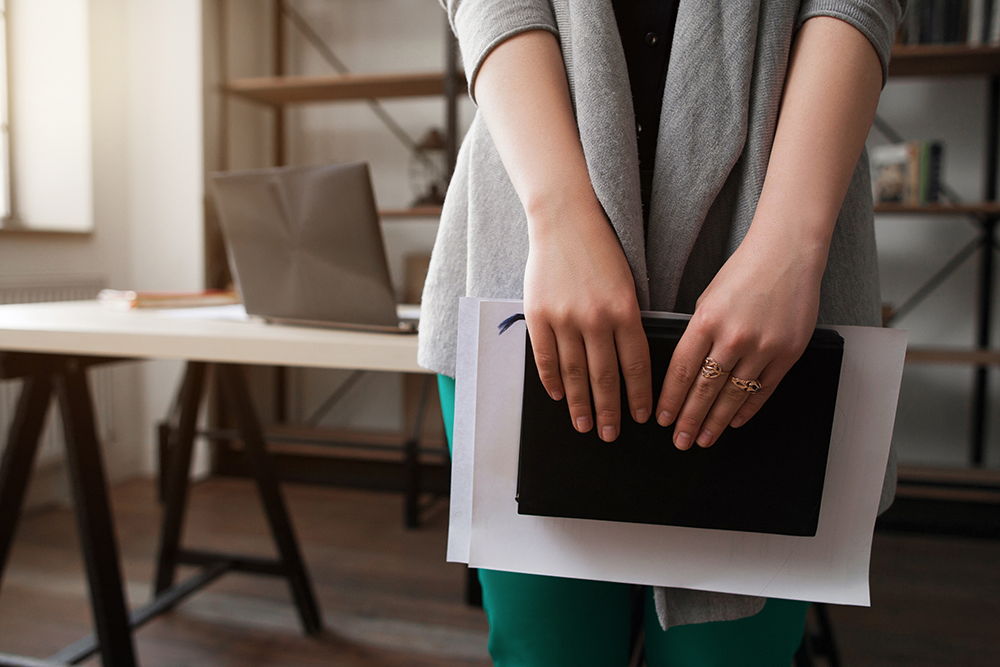 Speakers Needed
Whiteland High School Career Fair
Wednesday, February 22
Whiteland Community High School is searching for adults from a wide variety of careers and varying career paths to talk to our students during a career fair from 11:30 a.m. to 2:15 p.m.on Wednesday, February 22. This career fair will be for all students in grades 9-12.
Guests will be asked to give a 25-minute informal presentation about their career path to a classroom of 25-30 students. Presenters can either be physically present or can present remotely via Google Meets.
Prior to the event, school personnel will provide volunteers with a sample presentation outline and guidelines for class activities.
If you are interested in being a career presenter, please contact Shannon Fritz at sfritz@cpcsc.k12.in.us or call 317.535.3135.
Global Entrepreneurship Week
November 14-18

Franklin College is celebrating Global Entrepreneurship Week from November 14 to 18 with a series of workshops and events for our campus and our community. Beginning on Monday, November 14, the college will have something every day to build up and shine a light on entrepreneurial thinkers, doers and opportunities in Johnson County and across Central Indiana.
We will kick off with Business Plans 101 on Monday, November 14, where we will discuss how to get a good idea out of your head and on paper.
On Tuesday, November 15, you can join in for an evening of truly awful ideas in the Lead Kites Pitch Contest, where Franklin College students will compete for having the most hilariously bad business or product idea. (The worst of the worst win cash prizes!)
Thursday, November 17, will start with a discussion of ideas in Community Conversations. Two people (or teams) with bourgeoning ideas for new ventures — one for-profit, one nonprofit — will have the chance to share their big idea and connect with people who can help make those ideas a reality.
Then, throughout the day on Thursday and Friday, November 17 and 18, we'll open our doors to offer Community Coworking Days. Bring your work and your favorite coffee mug; we'll provide the wifi, coffe, and space to work alongside other entrepreneurs, remote employees and those just needing a change of scenery — as well as faculty, staff and students at the college.
More information about Global Entrepreneurship Week at Franklin College can be found here and questions can be directed to JVanAndel@FranklinCollege.edu.
Shark Tank Presentation
November 29
On Tuesday, November 29, Franklin College's Introduction to Entrepreneurship students will be taking part in a Shark Tank-like presentation at the Historic Artcraft Theater from 5 to 8 p.m. Join in to hear the innovative ideas and creative potential of Franklin's entrepreneurship students, see their presentation and problem-solving skills firsthand, and have the chance to meet your next great intern or employee firsthand.
A brief networking reception will be hosted at 5 p.m., and presentations begin at 5:30 p.m. You do not need to be present for the entire program to attend.
RSVP is appreciated but not required! Contact JVanAndel@FranklinCollege.edu with questions or to RSVP.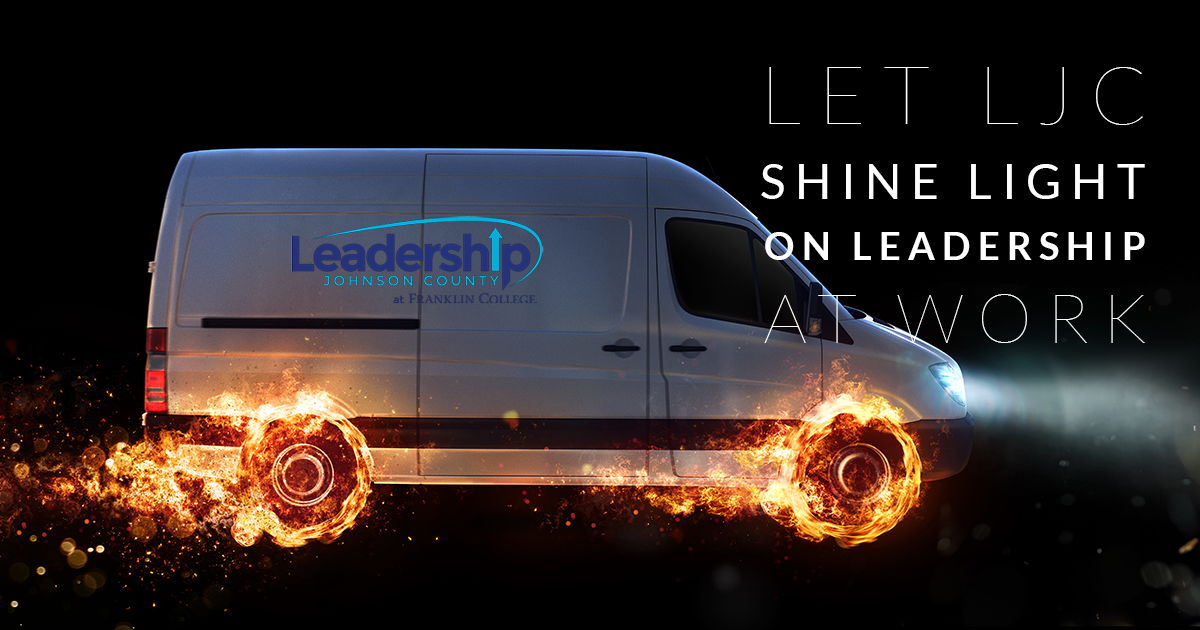 Expertise. Convenience.
Leadership to Your Door
Are you seeking leadership training for your company or nonprofit?
All you have to do is contact us and set up your conference room.
Our Leadership to Your Door team of experts will take it from there and provide an engaging and enlightening management workshop.