The Leading Edge - May 2023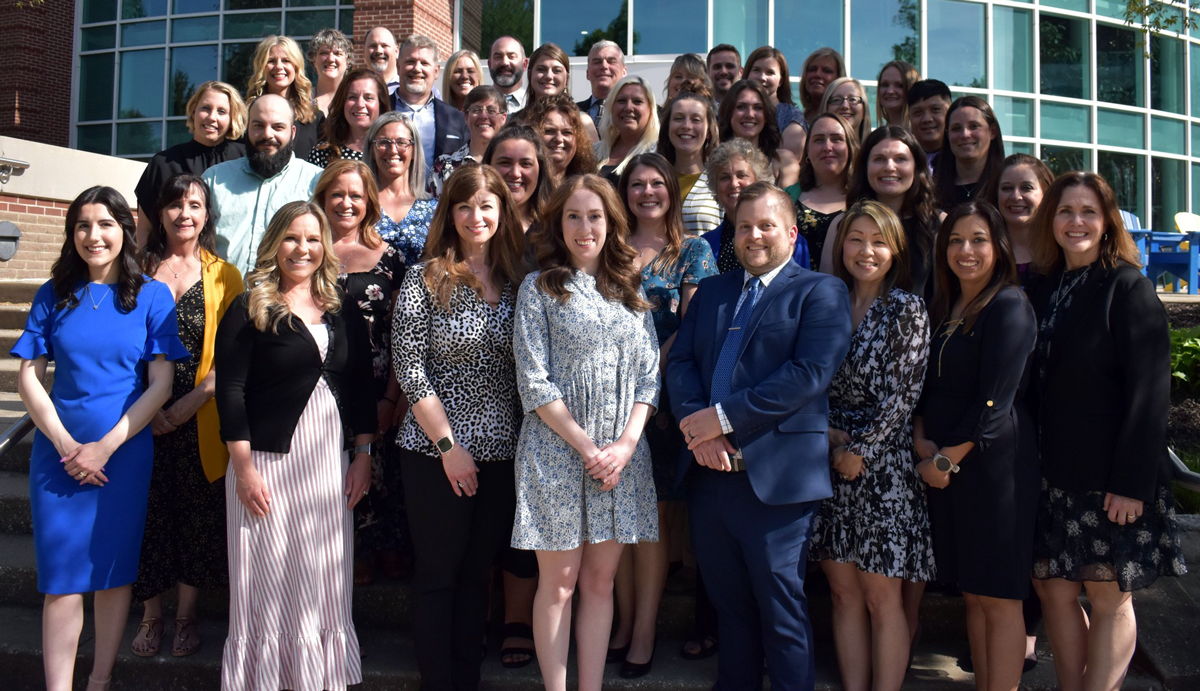 Congratulations
LJC Class of 2023!
We are fortunate to have these incredible leaders in our community. They have already done so much for our county through their amazing community projects. We are proud of you and we hope you continue to do great things!
CLASS PROJECTS
How the LJC Class of '23 made an impact on our community.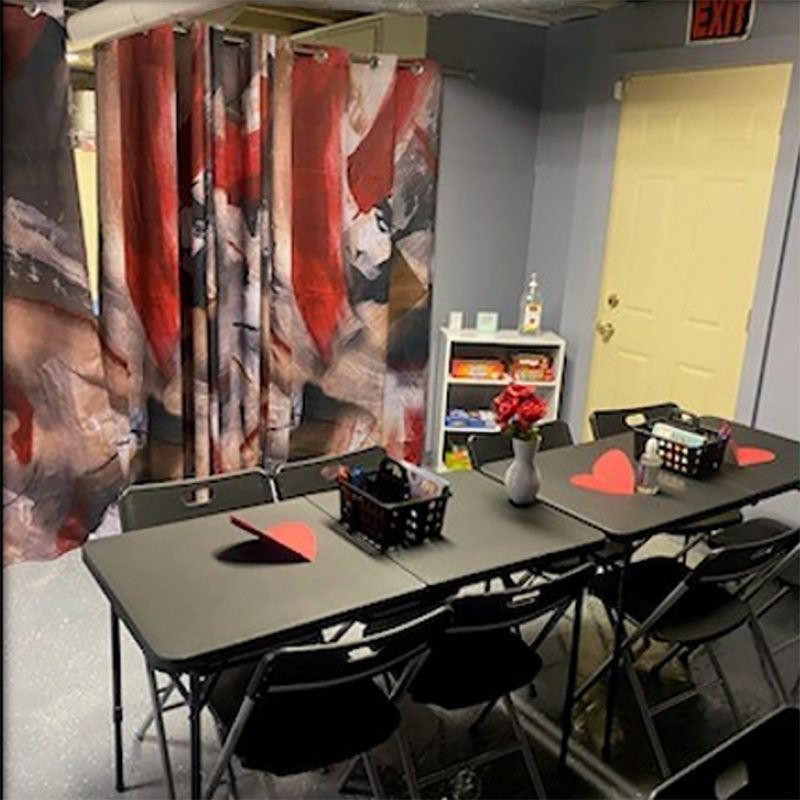 Girls Rule
Girls Rule worked to develop a safe, positive and empowering environment for adolescent girls from Johnson County to bond and grow by clearing out the basement at Girl's Inc in Franklin and converting it to a relaxing oasis. They started by partnering with Endress+Hauser to clean out and declutter the basement area. Then floors were cleaned, the space was painted and baseboards were installed. They added bookshelves, curtains, tables, chairs, beanbags and rugs and added décor. The Girls Rule group had a pizza party reveal with the young teens in their new space.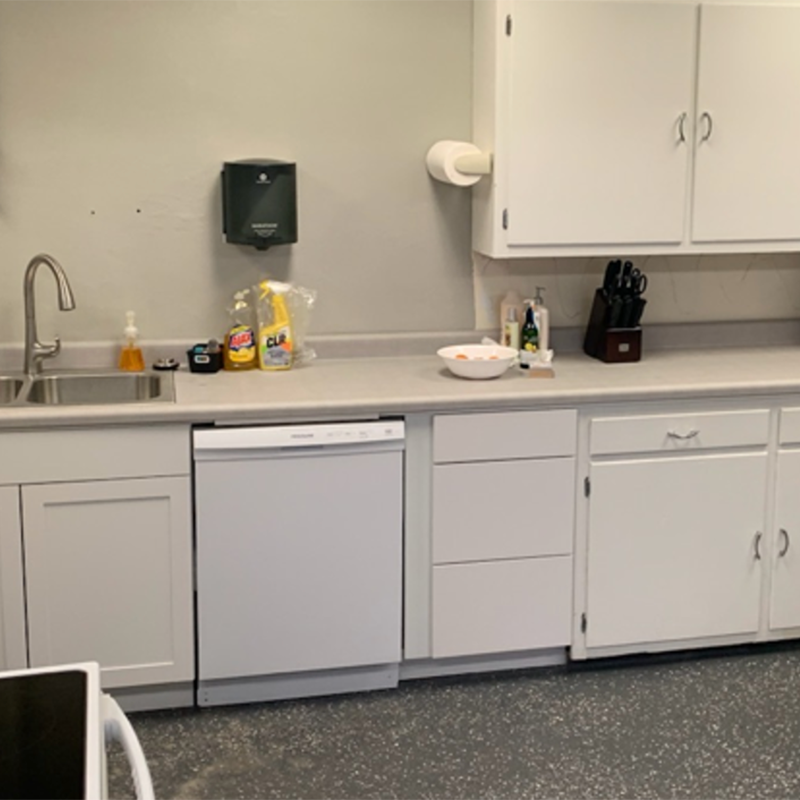 Fostering Hope
Fostering Hope helped Resources of Hope furnish their kitchen and training room so they could easily host events for foster and kinship families across Johnson County. They raised funds to purchase new tables, chairs, and folders for their training room. Fostering Hope also worked with local contractors to fix electrical and run a 220 volt line in the kitchen. After the electrical line was installed they were able to facilitate the purchase and installation of a dishwasher, washer and dryer, stove hookup, countertop, cabinets and sink. All of this work will allow Resources of Hope more usable space for training and improve their ability to provide meals and fellowship for foster kindred parents, teens and children.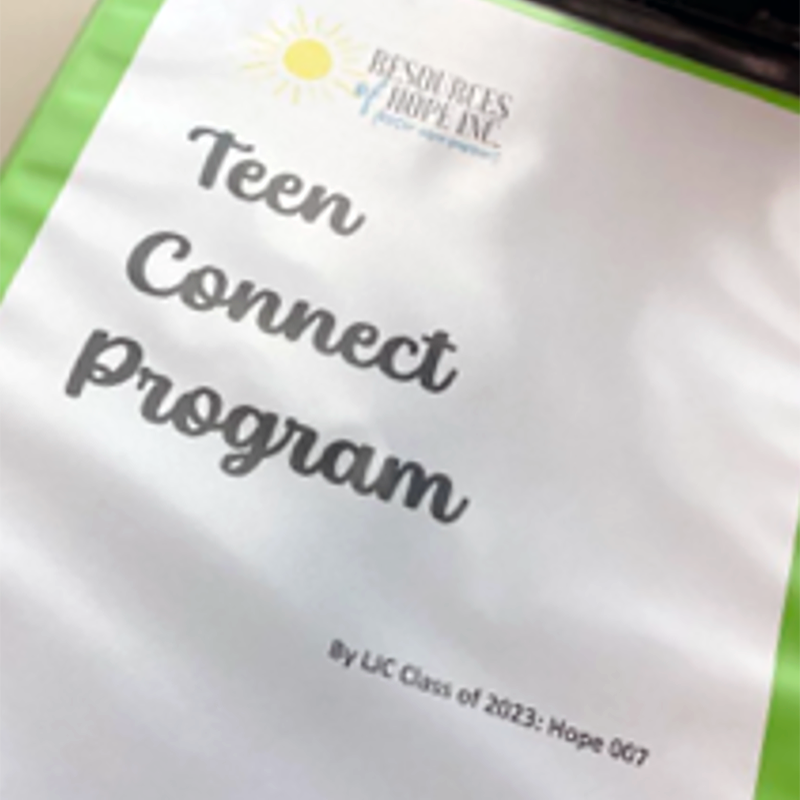 Hope 007
Hope 007 worked with Resources of Hope on their Teen Connect Program. After identifying the need for extra support in youth that have aged out of the system, Hope 007 decided to create a curriculum to help teach foster teens essential life skills to help them succeed in life. Some topics included in these classes are basic home and auto maintenance skills, shelf stable food cooking classes, problem solving skills, social media safety and basic professional development. Hope 007 also paired each class with a network of community partners such as: Kic-It, Bridges Alliance of Johnson County and Stones Auto Maintenance to help build a strong network of resources for these teens at an early age in hopes it will make the aging out process smoother and less scary for these teens. Classes started in May.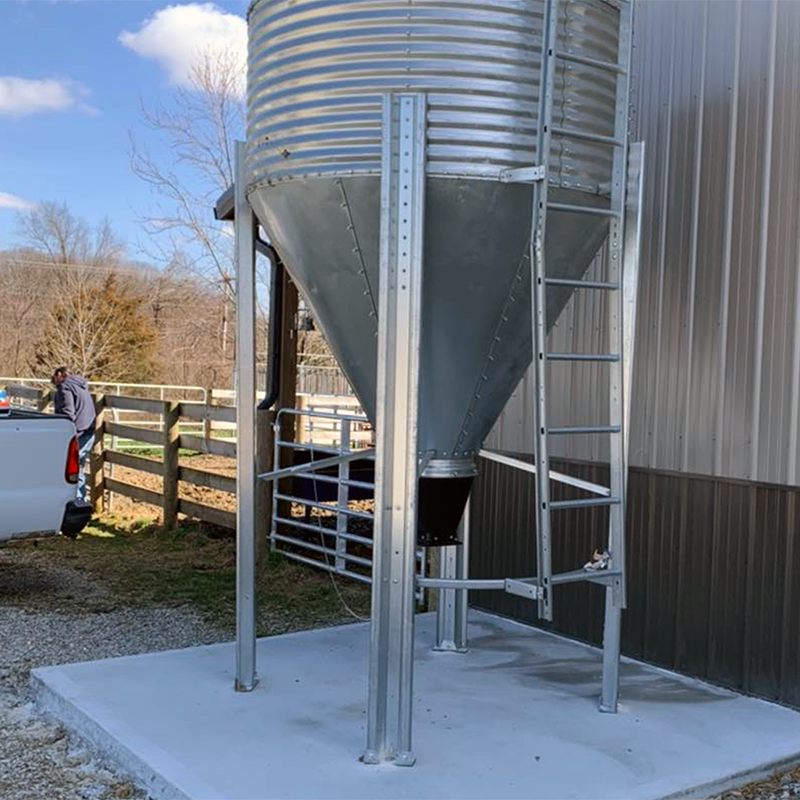 Operation Jack and Jill
Operation Jack and Jill helped The Creek Cattle Company by providing materials and labor to help create a space for interactive learning experiences for students and FFA members that will carry onto future career development and adulthood. This group was able to secure funding and materials to create a learning classroom in the barn by pouring concrete and installing industrial shelving for classroom materials. They also created a self-watering system to provide fresh water to a new pasture dedicated to the cow-calf operation and poured another concrete pad for the installation of a cattle feed distribution bin. These spaces will allow numerous agriculture lessons to be taught to the Johnson County youth.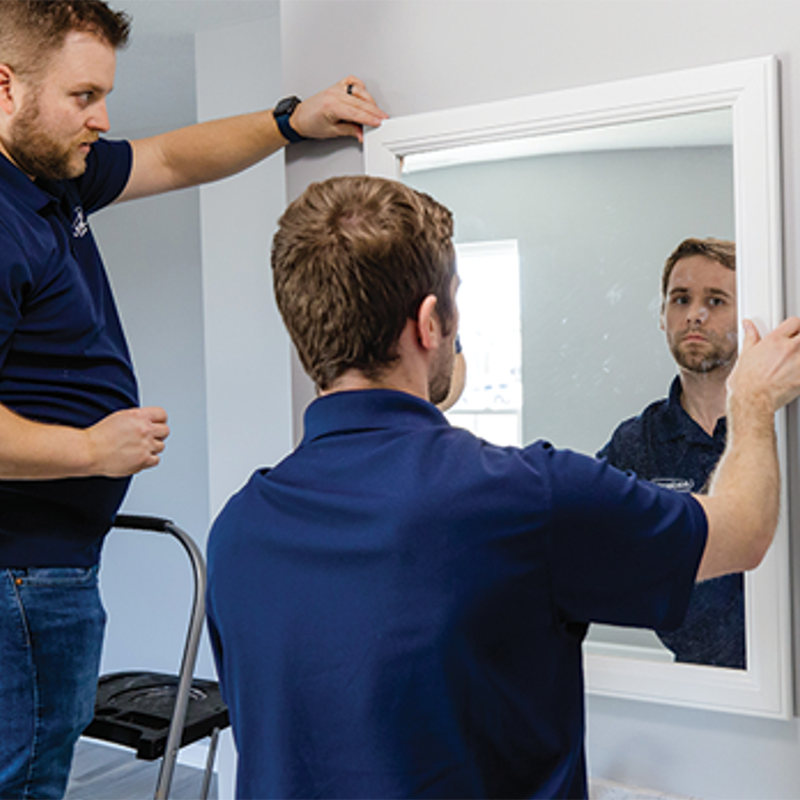 Guardian Angels for Angelcare
Guardian Angels for Angelcare supported Angelcare, located in Trafalgar, in creating a safe, supportive environment to assist young women during crisis pregnancies and empower them for the future. They did this by helping Angelcare get their restrooms for pregnant teens ready to be used and creating a driveway from the road to the designated living quarters. The group secured funding, partnered up with local businesses and put all hands on deck to complete a parking lot and a driveway for Angelcare. They also were able to help furnish the facility's restrooms by installing mirrors, light fixtures, and completing other punch list items. With the help of their hard work and dedication, Angelcare is able to host an open house in July of 2023 and hopes to open its doors to pregnant teens in need shortly after.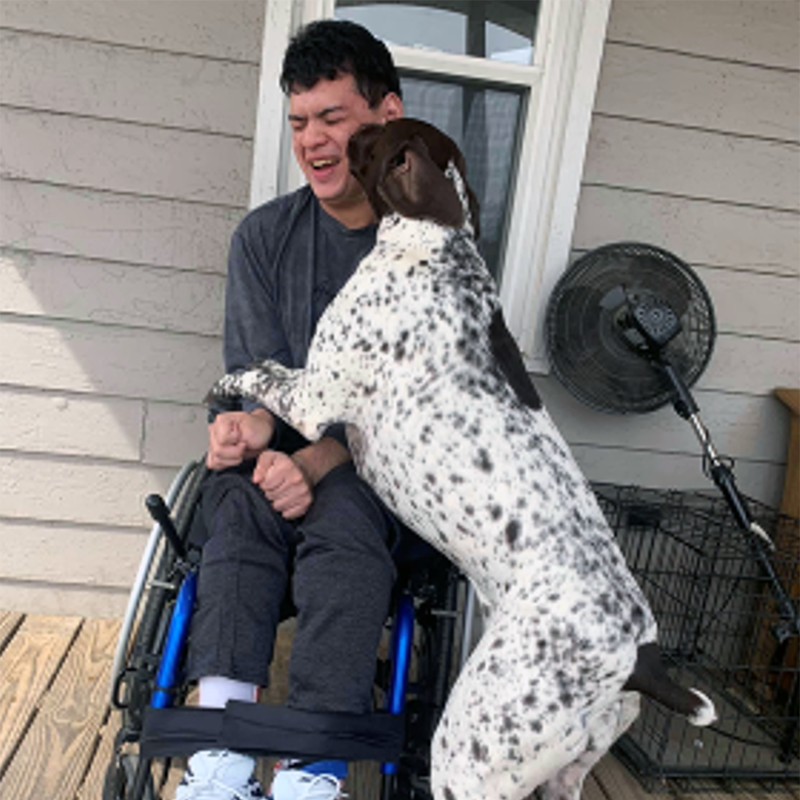 Helping Hounds
Helping Hounds discovered that the Alex & Ali Foundation helps deliver skills to adults with Autism and other developmental delayed disabilities. One organization where Alex and Ali members are employed is Happy Hounds. This group wanted to help the Happy Hounds facility with their functionality, visual appeal, and team member and canine safety while offering a welcoming environment for new and existing clientele. They were able to do this by securing funds and partnering with a local business for assistance on building a new wheelchair accessible ramp to the front entrance, fabricating and installing canine agility equipment, laying gravel, and were even able to make a monetary donation for other miscellaneous items the organization needs.
Looking for Volunteers
LJC is able to get so much done in one year with a small staff because of our dedicated volunteers. We have several committees that are looking for volunteers. Each of the committees is briefly explained in the attached PDF. You can indicate your committee preferences by clicking below.
Alumni News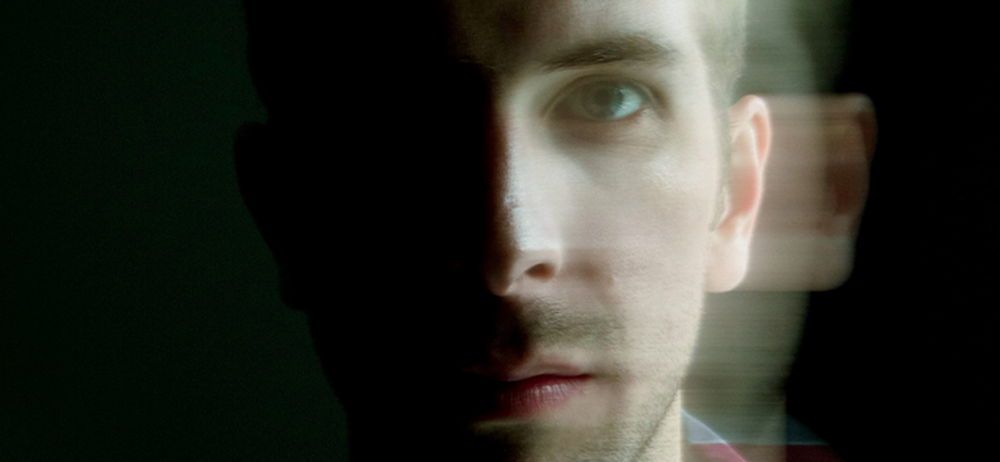 Joe Paulson ('19) and Sarah Scharbrough-McLaughlin will present an evening of jazz/rock music at The Studio Theater, the Theater for the Performing Arts in Carmel at 7:30 p.m. Friday, August 18. Joe, who by day is a Certified Public Accountant and partner at Compass Pointe CPAs in Greenwood, is a noted musician and songwriter with singles now appearing on Spotify and his website.
Loren Snyder ('10) was recently recognized by Shook Research as a 2023 FORBES Best in State Wealth Advisors. Rankings based on data as of June 30, 2022. Read More
Congratulations to ICHS Agriculture teacher Joey Dunn ('14) on his selection as the Indiana Association of Agricultural Education's State Experience Teacher of the Year for 2023. He will compete in the Region IV competition for the opportunity to represent the region at the national conference in Phoenix next December.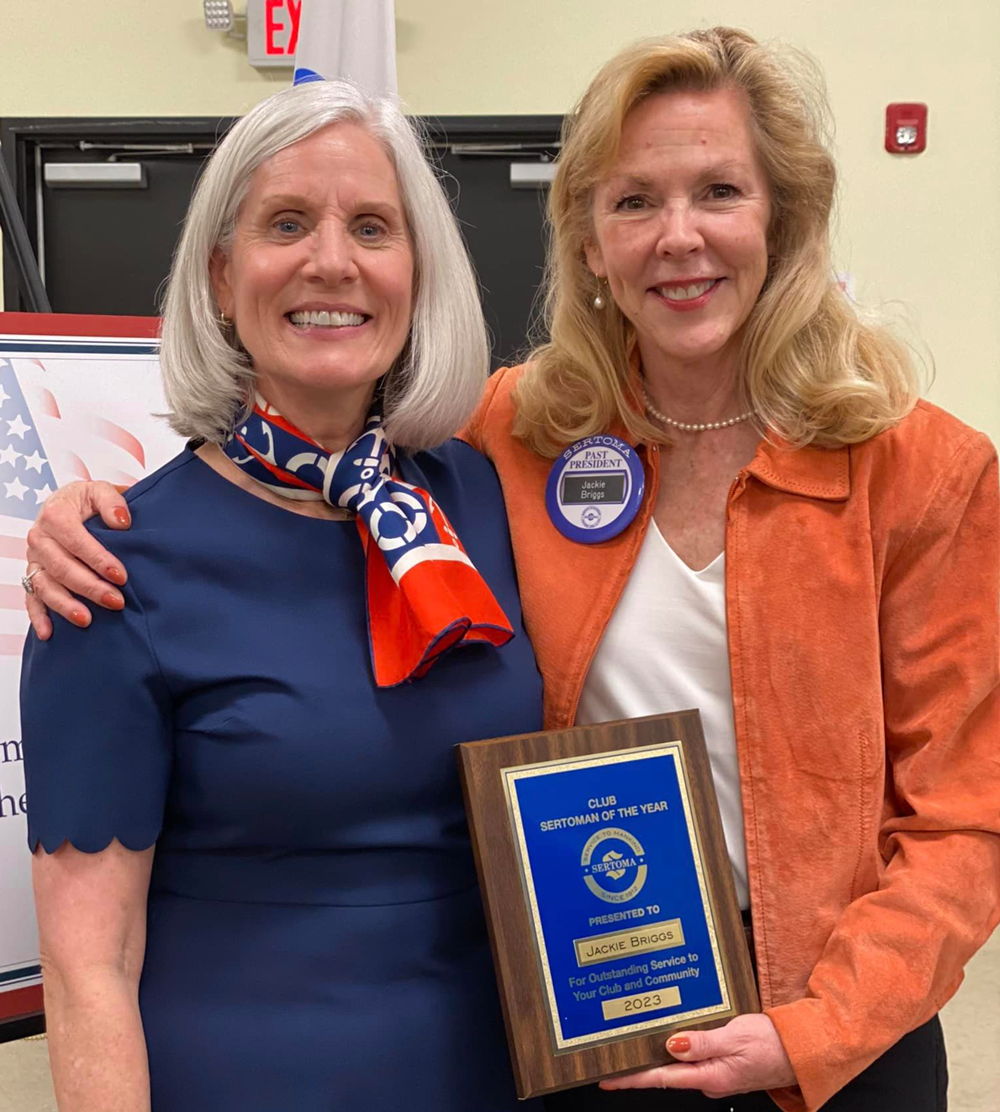 Jackie Briggs ('21) was named Club Sertoman of the Year by the Sertoma Club of Greenwood.
COSTA RICA

FEBRUARY 16-23, 2024
Travel with Franklin College Alumni and Friends
8 days • 13 meals
Visit Doka Coffee Estate for a guided tour and tasting.
Learn how chocolate i

s made during a hands-on visit to a cacao plantation.

Spend three nights in the Arenal area overlooking Arenal Volcano and

experience a gentle hike at the base of the volcano.

Walk through the lush forest via a trail of bridges

and experience a Jungle Crocodile Safari with our Costa Rican expert.
Contact
Emily (Habel) Olibo '95

Director of Alumni Engagement and Campus Partnerships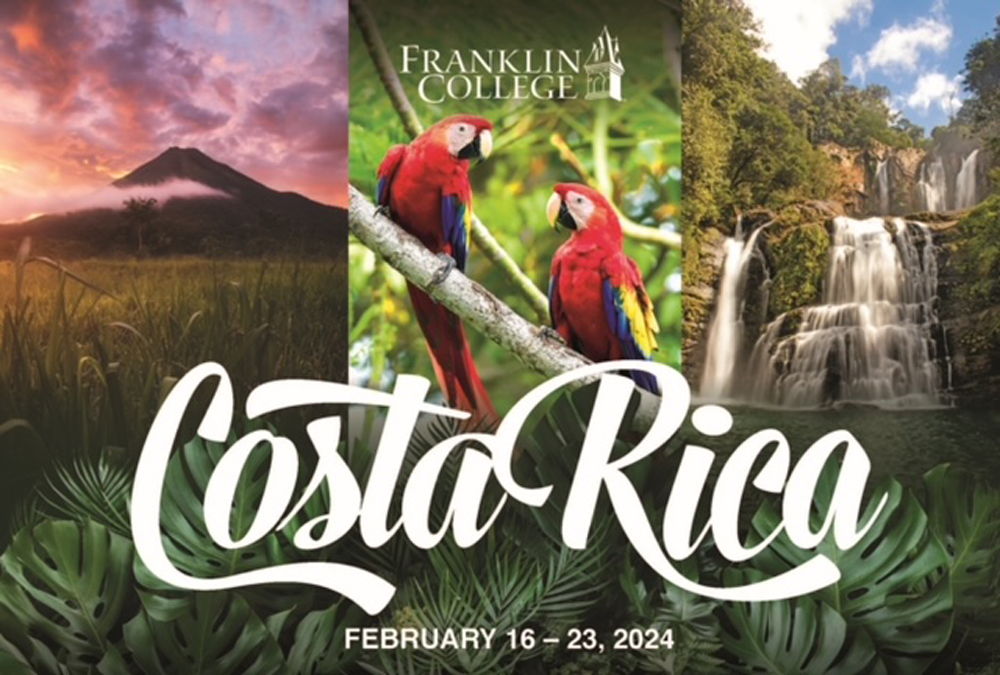 Support LJC Scholarships
Honor Your Inspirational Leaders
Who has helped you be a better leader? Have there been one or more people that helped you believe in yourself?
We know that there has been someone special who said you could accomplish great things. Maybe it was a coach, a boss, a family member or a friend. Perhaps it was an LJC classmate or instructor.
We want you to consider making a scholarship donation in the name of the person who inspired you to be a better leader. Together, we can pay it forward to lots of other leaders to become part of Leadership Johnson County.
How to Contribute
Click on the button.
Indicate who your gift is honoring in the comments section.
If you have your honoree's mailing address, put that in the comment section too and we will notify them that they are being honored.
Thank you for helping us honor leaders with your scholarship donations. We will list all of these tributes in a future newsletter.
Matching Dollars Available
The great news is that we have a matching situation provided by Elect Steve Barnett and A.W.E. Wealth Management of Raymond James. Please thank Mayor Barnett and Bryan Epperson and his team when you see them. Every dollar you donate is matched up to $4,000.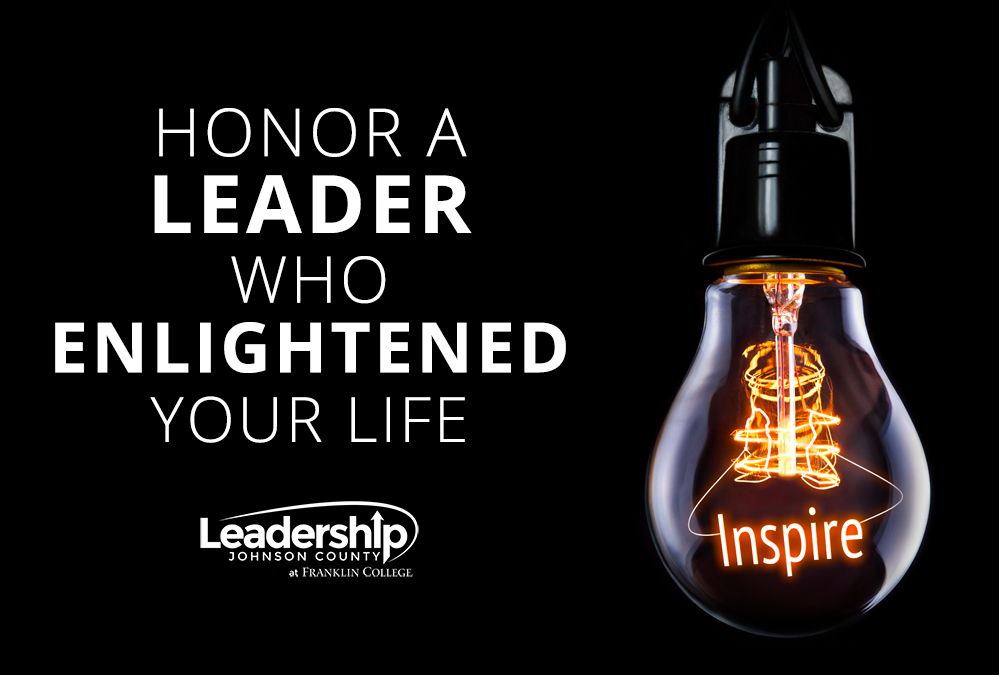 Kim Clark
Insurance Agent
Family: Sarah Rajk, Daughter and Pat Fowler, Mom
What is your favorite LJC moment or lesson to date? Being able to help Resources of Hope with my group.
Favorite quote: "Aspire to be the person that my dog thinks I am"
Something on your bucket list: Taking a trip to Ireland.
What is your perfect pizza? Pepperoni, Mushrooms and Banana Peppers
What is your favorite restaurant? Spaghetti Factory
What is one word you would use to describe yourself? Compassionate

Jeff Henderson
High School Principal
Family: Wife Lori, daughters Ashley, Maggie and Jacqui and grandson Brent.
What is your favorite LJC moment or lesson to date? Just having the opportunity to network with people outside of the educational profession and learn more history about Johnson County.
What is innovative in your field of work? Educational technology and the advent of Open AI technologies are going to transform education in dramatic ways in the next 10 years.
What or who inspires you? Students who experience success in school and beyond are my inspiration, especially those who overcome significant obstacles in their lives.
Number one skill you practice that makes you successful: Patience
Favorite quote: Success is a journey, not a destination.
Hobbies and interests outside of work: Basically anything with an internal combustion engine that goes fast... Motorcycling, boating, sports cars.
Something on your bucket list: Travel to Italy and tour the Ferrari and Ducati factories.
When have you been most satisfied in your life? When spending time with my family on the lake (in perfect weather) when we don't have any deadlines to be anywhere.
Tell me about a significant project or accomplishment in your career: Completing my doctorate degree in educational administration is the most significant personal accomplishment in my life.
What is your perfect pizza? Mushroom, Sausage, Pepperoni, and Black Olive.
Name of a local business you utilize personally or professionally that provides an outstanding service: Skillman Ford
What is one word you would use to describe yourself? Curious

Ricky Taylor
Quality Technical Specialist
Family: Wife, 2 kids, 4 grandkids
What is your favorite LJC moment or lesson to date? It's hard to pick just one. I love working together with other LJC members on the games and projects trying to find solutions for problems.
What or who inspires you? My wife inspires me to be more involved and help others.
Hobbies and interests outside of work: Camping and trail riding with the family.
When have you been most satisfied in your life? I'm most satisfied when I make others happy. I feel like just making someone smile or a little less sad is the most important thing.
What's your spirit animal? A mule
What is your perfect pizza? Works pizza with banana peppers