Support LJC Scholarships in Name of Inspirational Leaders
Who has helped you be a better leader? Have there been one or more people that helped you believe in yourself?
We know that there has been someone special who said you could accomplish great things. Maybe it was a coach, a boss, a family member or a friend. Perhaps it was an LJC classmate or instructor.
We want you to consider making a scholarship donation in the name of the person who inspired you to be a better leader. Together, we can pay it forward to lots of other leaders who become part of Leadership Johnson County.
How to Contribute
Click on the button.
Indicate who your gift is honoring in the comments section.
If you have your honoree's mailing address, put that in the comment section too and we will notify them that they are being honored.
Thank you for helping us honor leaders with your scholarship donations. We will list all of these tributes in a future newsletter.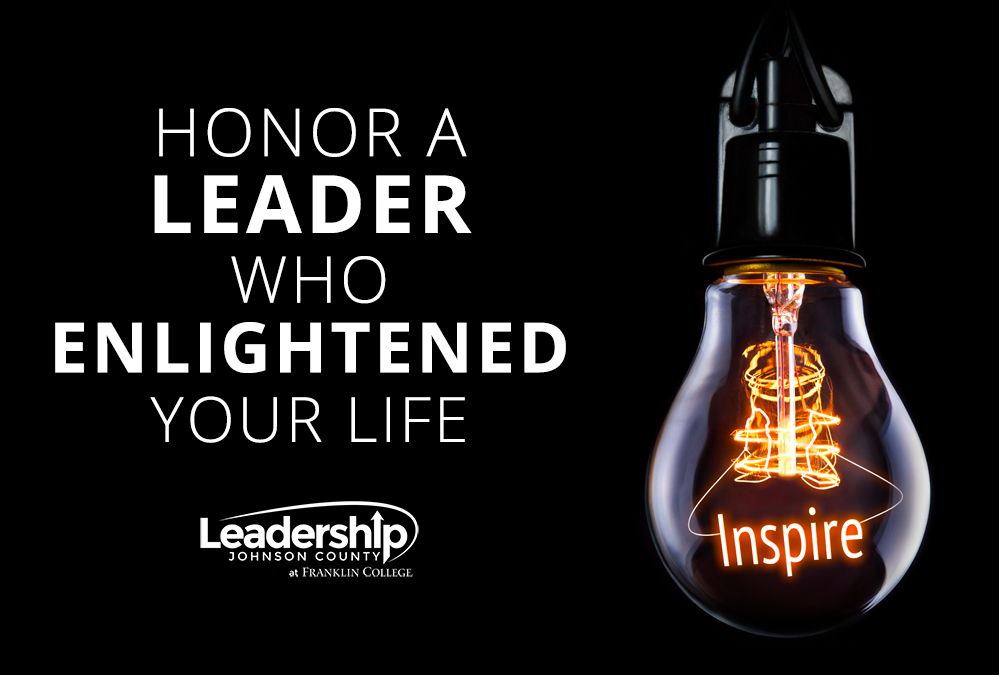 Matching Dollars Available
The great news is that we have a matching situation provided by Elect Steve Barnett and A.W.E. Wealth Management of Raymond James. Please thank Mayor Barnett and Bryan Epperson and his team when you see them. Every dollar you donate is matched up to $4,000.