Gretchen Beaman Selected for Diane Black Award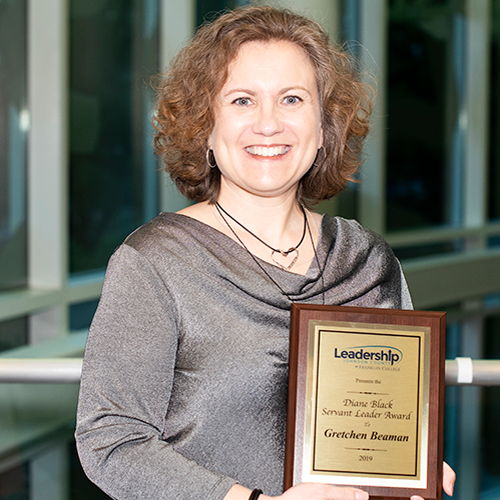 Each year, LJC honors a community leader who exemplifies the values of servant leadership through a cause or causes that they champion.
This year's winner of the Diane Black Servant Leadership Award, Gretchen Beaman, is honored for her work with the Johnson County Public Library and the Johnson County Public Library Foundation.
Gretchen is a life-long learner with a passion to expand the services offered by the library to all citizens within the community. She has worked tirelessly to pursue building renovations, modernization of technologies and services, to increase awareness of services offered, and to raise funds for the JCPL Foundation to host author events, support summer learning, and more.
We congratulate Gretchen Beaman on her efforts to expand and foster a safe and nurturing environment where knowledge and connection are available to all Johnson County residents.