Inclusive Leadership: Strategies and Practical Tools for Diverse Environments
About the Workshop
In this workshop, we will explore contemporary aspects of leadership in the midst of organizational diversity, change and complexity. Diversity, equity and inclusion will be discussed through theory, practical tools and strategies. The social context and psychological processes that result in implicit bias, discrimination and marginalization will be discussed. Participants will become more self-aware and become familiar with ways of becoming more culturally proficient. Contemporary leadership styles will be examined to inspire and shape participants to adopt models for change that remove systemic obstacles and facilitate growth and achievement.
By the end of the workshop, participants will be able to:
Articulate the importance of diversity, equity and inclusion within organizations and institutions
Establish plans to integrate strategies to make the workplace a more inclusive environment
Realize the importance of identifying personal views, values, perceptions, implicit and conscious and unconscious biases in order to create more inclusive environments
Explain the importance for leaders to be conscious of their own culture and the culture of others
About the Facilitator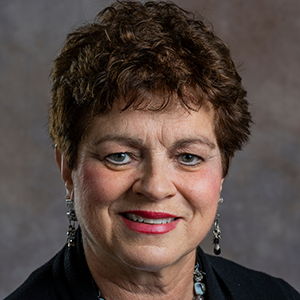 Julie Gahimer, a 2020 graduate of the LJC Signature Program, is celebrating her 35th year as a Professor of Physical Therapy at the University of Indianapolis (UIndy). She teaches courses in health promotion, interprofessionalism and education. She has received numerous awards for her role in community leadership and service learning, including Teacher of the Year at UIndy in 2012. She recently became a Certified Laughter Leader. Her passions include lifelong learning, storytelling, creativity and health
Date:
January 18, 2023
Time:
9 a.m. - Noon
Cost:
$59 per person for LJC and Franklin College alumni, Franklin, Aspire and Indy Chamber members; $69 for the general public.
Location:
Johnson County Armory
325 Minuteman Way
Franklin, Indiana 46131