Working With Difficult People
How do you handle someone who automatically says "No" to every idea you suggest? What about the person who has strong opinions...and gets defensive when they're challenged? Or the gripers, who bring a cloud of negativity everywhere they go? This workshop provides positive options, while giving insight into some of the reasons behind others' negative behavior.
You will figure out why their behavior bothers you and what you can do to create more positive relationships.
In this workshop, participants will:
Identify types of difficult people.
Understand the psychology behind difficult behavior.
Develop scripts for positive conversations.
Sponsors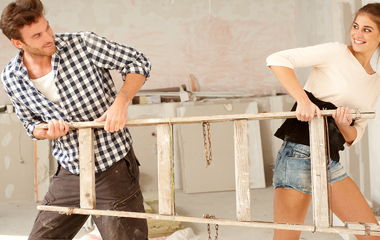 Date:
November 13, 2020
Time:
9 a.m. - Noon
Cost:
$49 per person for LJC and Franklin College alumni, Franklin, Aspire and Indy Chamber members, $59 per person for general public.
Location:
Zoom
About the Facilitator
Dr. Carolyn Goerner serves as ALDI's Distinguished I-Core Clinical Professor at the Kelley School of Business at Indiana UniversityBloomington. Prior to joining Kelley's Department of Management and Entrepreneurship faculty in 2000, she completed her PhD in Management and Human Resources at The Ohio State University.
She was a Human Resource Consultant for 10 years prior to graduate school. Carolyn also owns Practical Paradigms, a training and consulting company. She serves on the LJC Board of Trustees.
Carolyn lives in Greenwood with her husband Peter and dogs Charlotte and Etta.