Unlocking Innovation
Only Not Like the Other Workshops Called That
Crucial teaching and educational leadership skills include being able to listen completely, react quickly, and to make bold choices. This session is all about providing "Aha!" moments – there isn't much lecturing. Attendees will participate in activities and experiences in which they will not only practice these skills but also develop new ways of thinking about them. And there will be plenty of opportunities for discussion and reflection.
Through this workshop, participants will learn:
To recognize mental defaults, and practice shattering them
New listening techniques, and practice using them
New collaboration techniques, and practice applying them
Sponsors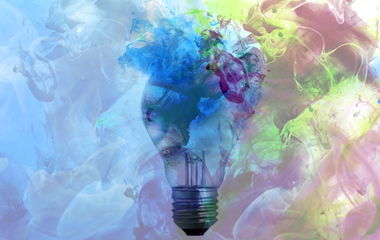 Date:
November 2, 2021
Time:
9 a.m. - Noon
Cost:
$49 per person for LJC and Franklin College alumni, Franklin, Aspire and Indy Chamber members; $59 per person, general public
Location:
Zoom
About the Facilitator
Doug Shaw is a mathematics professor who has won many awards for his teaching. He has been doing innovation workshops for colleges of business since 2012. Participants have reported that the experiences they've had in this workshop, and the lessons they've learned, have helped in their careers and their personal lives. An article about this workshop was published in the August 2018 issue of Biz-Ed magazine. Dr. Shaw has been a systems engineer, street-busker, variety show performer, comedy troupe director, and elected member of the Cedar Falls school board. He has published books about teaching mathematics and collaborative creativity, as well as a precalculus textbook. He is also an Applied Improvisation Certified Practitioner.