Franklin College Dietz Center
101 Branigin Boulevard
Franklin, IN 46131
A common negotiation failure arises from the flawed belief that conflict can only be resolved distributively. That is to say a win for one side means a loss for the other. Negotiators in turn create biases that reduce their ability to achieve the most desirable outcomes in deal making. Negotiators can find powerful results come from multiple sources. This session will focus on three proven tactics that lead to successful negotiating outcomes:
Creating Value, not Claiming Value
BATNA and Effective Evaluation of Alternative Solutions
Hardball Tactics and Overcoming Objections
Facilitator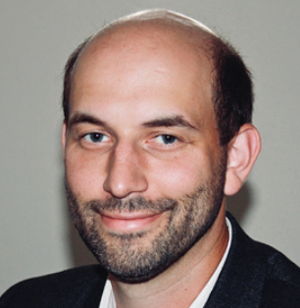 Richard Ash is a Management and Entrepreneurship Lecturer at the Kelley School of Business at Indiana University. He has been nominated for multiple teaching awards for his Strategic Management, Negotiation, Power and Influence, and Turnaround Management courses at both graduate and undergraduate levels at Indiana University. His research focuses on cognitive biases and their effect on individual perspectives pertaining to valuations during negotiations. Prior to his time at IU Kelley, Richard was a music and retail industry executive and also operated his own strategic consultancy firm, working with dozens of public and private organizations spanning multiple industries and countries.
Registration
$49 per person
LJC Alumni, Franklin Chamber member, Aspire member, Indy Chamber member, Franklin College Alumni
$59 per person
General Public
If you have any questions prior to registering, or have a group of 5 or more, please contact Kathleen Ratcliff at kratcliff@franklincollege.edu.

Sponsors