How We Have Served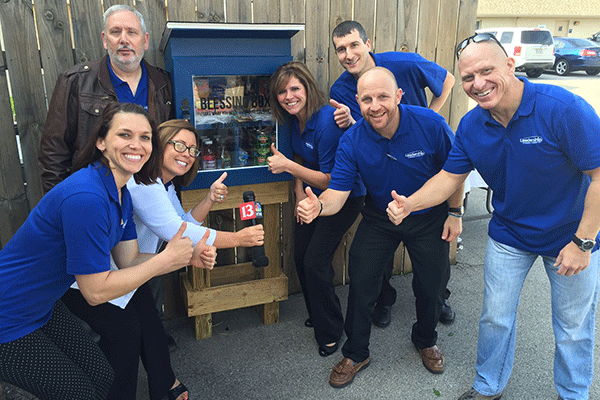 Since our first class in 1995, Leadership Johnson County has studied many issues, supported great causes and engaged the community in numerous ways.

Here are our class projects over the years.
2016
A Heart for Kids
Buddy Brigade
Video Killed the Radio Star
2014
People for Paws
Braves for a Better Tomorrow
Haven's Angels
Third Times a Charm
2013
Helping Others Help Others
Play It Forward
Restoring Guideposts to our Past
Speak Up!
2012
Collaborating for a Better Johnson County
Be Smart….Date Smart
Healthy Facilities: Opening our Community for Public Use
Hope 4 the Homeless
2011
Battle Rattle II, USO 5K Walk/Run
Animal Magnetism
Connecting Generations
Kids Give Back
LJC Grow to Give
2010
Battle Rattle 8
Franklin Green Community
Friends of Johnson County Agriculture
Johnson County Partnership for Youth
Trail Mix
2009
Seeds for Survivors
BOLT: Building Outstanding Leaders Today
STEP: Students Together Exercising Permanently
2008
Student Job and Volunteer Fair
Johnson County Road Safety Awareness Campaign – Share the Yield
Pet Project – Tails for Tales
Financial Literacy for Teenagers
Military Appreciation
2007
Team Celebrate Cultural Diversity – Multicultural Festival
Lend-Your-Heart…Help-A-Home
Mission Possible
Financial Literacy
2006
PEARL – Passion for Education Automated Resource List
Media Made Easy
Soup Bowl – Benefiting Habitat for Humanity of Johnson County
S.M.A.R.T. Sources – Successfully Motivating At Risk Teens
Walk A Hound, Lose A Pound
2005
Learning Curves
Silver Celebration and Wellness Park Kick-Off
"Let's Read" ¡Leamos!
Tree Huggers USA – THUGS
Protect our Water, Storm Drain Identification for Johnson County
2004
Education + Reality = Success
Blending with the Growing Hispanic Community
Volunteer Network
WELLNOW – Fighting Childhood Obesity
Navigating Your Local Government
2003
Johnson County Parks and Recreation Guide
Youth Philanthropy Initiative
Finding Common Ground
2002
Faith Based Resource Directory
East-West Corridor Task Force
Exploring Johnson County
"So You Own Land in Johnson County" CD Guide
2001
Great Old Barns of Johnson County
Volunteerism in Johnson County
Wheel of Future
Hispanic Help-Line Brochure
2000
Backyard Habitat Awareness
Parents Cleaninghouse
World War II
Community Growth Project
1999
Johnson County Historical Video
Community Day of Faith
Voter Registration Informational Booklet
1998
Tourism Johnson County
United Way Database
Trafalgar Town Park
Teen Issues
1997
Beautification of Johnson County
Things You Need to Know to Start a Business in Johnson County
Historical Markers in Johnson County
Youth Leadership
Consumer Utility Planning in Johnson County
1996
Communication of County Master Plan
Everything You Need to Know About Tax Abatements But Didn't Know to Ask
Once Upon a Time in Johnson County
1995
A Johnson County History of the African American
Orchestral Education & Appreciation in Johnson County
Recruiting & Retaining a Qualified Workforce: A Research Project
Recycling (Reduce-Reuse-Recycle)