Overcoming Imposter Syndrome
Have you ever felt like a professional fraud? Are you afraid that your colleagues would laugh if they found out how little you actually know?
Do you obsess over mistakes; certain they show the world that you're incompetent? Do you shudder when someone calls you an expert? If so, you have experienced Imposter Syndrome. And you are not alone - research says more than 70 percent of people have felt it at some time. We will explore this phenomenon and discover ways to silence your inner imposter.
Through this workshop, participants will:
Diagnose types of Imposter
Determine the cause of imposter feelings
Develop strategies to stop imposter feelings when they start
Sponsors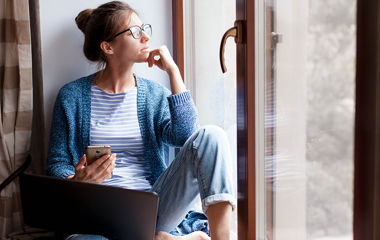 Date:
May 21, 2021
Time:
9 a.m. - Noon
Cost:
$49 per person for LJC and Franklin College alumni, Franklin, Aspire and Indy Chamber members. $59 per person for general public.
Location:
Franklin College, Dietz Center
101 Branigin Boulevard
Franklin, Indiana 46131
About the Facilitator
Dr. Carolyn Goerner serves as ALDI's Distinguished I-Core Clinical Professor at the Kelley School of Business at Indiana UniversityBloomington. Prior to joining Kelley's Department of Management and Entrepreneurship faculty in 2000, she completed her PhD in Management and Human Resources at The Ohio State University.
She was a Human Resource Consultant for 10 years prior to graduate school. Carolyn also owns Practical Paradigms, a training and consulting company. She serves on the LJC Board of Trustees.
Carolyn lives in Greenwood with her husband Peter and dogs Charlotte and Etta.