Multipliers: Getting the Most from Yourself and Others
Dive into the world of Diminishers and Multipliers in this workshop to learn Liz Wiseman's researched approach to getting the most out of yourself and those around you. Multipliers extract the full capabilities of individuals, while Diminishers stifle others and deplete the group; and most of us fall somewhere in the middle of this spectrum. This workshop will cover the Five Disciplines of Multipliers, how to recognize our own Diminisher tendencies, and exercises to bring the best out of our teams. As Wiseman notes: "It's not that these Multipliers shrink so that others can be big. It's that they play in a way that invites others to play big, too.
Participants will:
Identify and understand the Five Disciplines of the Multipliers
Recognize the actions of Multipliers and Diminishers in their own experiences
Learn exercises to decrease their Accidental Diminisher tendencies

Sponsors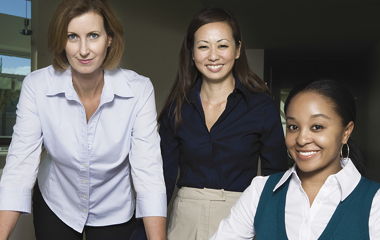 Date:
September 3, 2020
Time:
9 a.m. - 12 p.m.
Cost:
$49 per person for LJC and Franklin College alumni, Franklin, Aspire and Indy Chamber members. $59 per person for general public.
Location:
Zoom
About the Facilitator
Kathleen A. Ratcliff, M.P.A., CPS is a Certified Prevention Specialist and the Executive Director of Upstream Prevention, Inc., a nonprofit based in Johnson County, Indiana. Ms. Ratcliff has worked in the prevention field for the last nine years as an evaluator, technical assistance coach, and trainer for various community and education- based organizations. In each of these roles, she served as a knowledge-broker; sharing complex information and theories to a wide range of professionals, meeting them each at their experience level. As a self-described nerd, she enjoys reading, learning new things, and sharing knowledge.