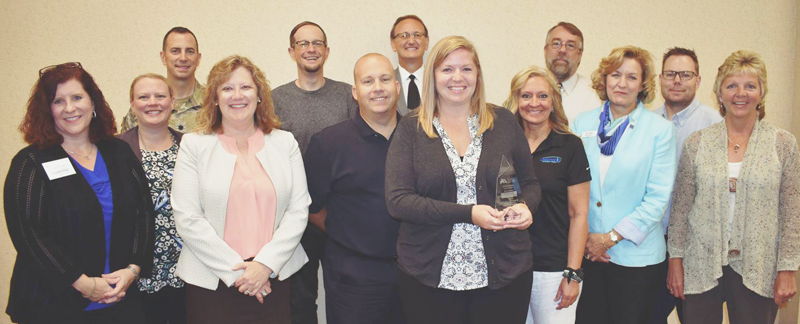 Leadership Johnson County has been presented the Excellence in Innovation award from among 50 Indiana community leadership programs.

The Indiana Leadership Association, an organization dedicated to facilitating the best practices of leadership for the good of Indiana and its communities, honored LJC during the group's annual awards banquet.
LJC was chosen for their innovative concepts on expanding beyond its signature nine-month adult community leadership program to offer multiple half-day and full-day trainings through their new LJC Select workshops. These workshops offer a variety of topics - including leadership, communication, marketing and team building skills.
Additionally, the LJC Select workshops can be purchased at a discount through the LJC On Demand Punch Card, which offers maximum flexibility to mix and match programming and has a value of more than $750 for $500.
For more information, call Andrea Gash at 317.738.8794.