Let's Read Leadership Book Club
This book club is a proud partnership between the Johnson County Public Library and Leadership Johnson County. Keep yourself on the cutting edge of your field by participating in an engaging and timely discussion with peers and mentors. Reading new and classic leadership books can help you gain a fresh perspective, re-energize you and your team, and help you learn more about different strategies and best practices! Books can be borrowed from any branch of the Johnson County Public Library or purchased from local booksellers. Snacks and good conversation are guaranteed at each book discussion!

Moneyball: The Art of Winning an Unfair Game by Michael Lewis
Billy Beane, general manager of Major League Baseball's Oakland A's had a problem: how to win in the Major Leagues with a budget that's smaller than that of nearly every other team. Conventional wisdom long held that big name, highly athletic hitters and young pitchers with rocket arms were the ticket to success. This book tells the true story of how Beane defied conventional wisdom and led his team to victory.
More information is available from Erin Cataldi: ecataldi@jcplin.org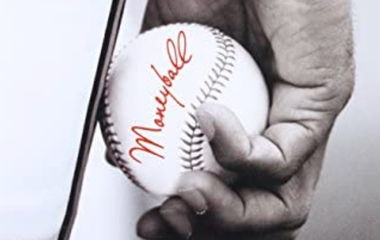 Date:
April 11, 2022
Time:
6 p.m.
Cost:
Free
Location:
Clark Pleasant Library Branch
530 Tracy Road
Whiteland, Indiana 46184