Financial Leadership: The First Steps
Do you know the basic tools to be a good steward of your resources? Do you feel like you are living paycheck to paycheck? Are you a good example to others or your kids?
Financial leadership starts with a few small steps that can reduce your stress and increase your confidence. This interactive session (trust us ... it won't be boring!) will provide you with a map to start (or continue) your financial journey. You will get tips and reminders on what signposts to watch for and what roadblocks could be ahead without careful planning.
Financial stress is one of the biggest worries in life today. Knowledge helps us gain more confidence in ourselves so that we become better examples for others. In this session, we will cover generational differences to handling money. We will discuss tips, budgeting essentials, basic investing concepts, social security strategies, and roadblocks to avoid. We start with basic concepts so don't be afraid to come with questions!
Sponsors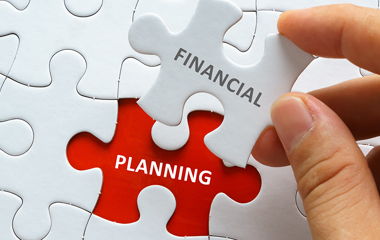 Date:
January 14, 2021
Time:
6 p.m. - 8 p.m.
Cost:
$49 per person for LJC and Franklin College alumni, Franklin, Aspire and Indy Chamber members. $59 per person for general public.
Location:
Franklin College, Branigin Room
101 Branigin Boulevard
Franklin, Indiana 46131
About the Facilitators
Tim Thurston is a Career Coach and Financial Adviser. Through coaching with Thurston Consultancy, he helps people journey through networking opportunities, resume building, mock interviews, and story-telling that builds career successes.
Shellee Pietras has always had a passion to provide her clients with clarity and confidence regarding their financial decisions. Shellee is a CERTIFIED FINANCIAL PLANNER™ professional and the owner of Promise Advisory Group.