Entrepreneurial Marketing for the Small Business
This workshop will provide entrepreneurial marketing techniques for business owners and marketing managers. Attendees will learn strategies to build rapport with their customers and then design a way to implement these strategies to meet their needs.
Attendees will:
Gain a basic understanding of entrepreneurial marketing techniques
Learn strategies to build rapport with their customers
Outline a way to implement marketing strategies to meet their needs
Sponsors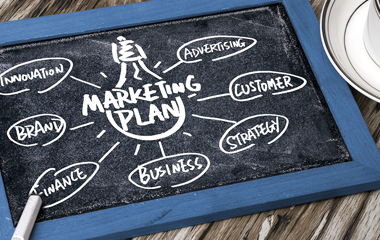 Date:
December 11, 2020
Time:
9 a.m. - Noon
Cost:
$49 per person for LJC and Franklin College alumni, Franklin, Aspire and Indy Chamber members. $59 per person for general public.
Location:
Zoom
About the Facilitator
Dr. Sara L. Cochran is a Clinical Assistant Professor of Entrepreneurship in the Kelley School of Business at Indiana University. She serves on the Board of Directors of the United States Association for Small Business and Entrepreneurship and was a 2015 graduate of Leadership Columbia (Missouri). Sara has worked in entrepreneurship education for 10 years after beginning her professional career in grocery marketing and special events. Sara has been awarded the DSEF Best Paper Award, ARBE Dissertation Award, Emerging Scholar from the USASBE MWE SIG, and a Schulze Publication. She holds a PhD from the University of Missouri, and a BA and MA from Drury University.