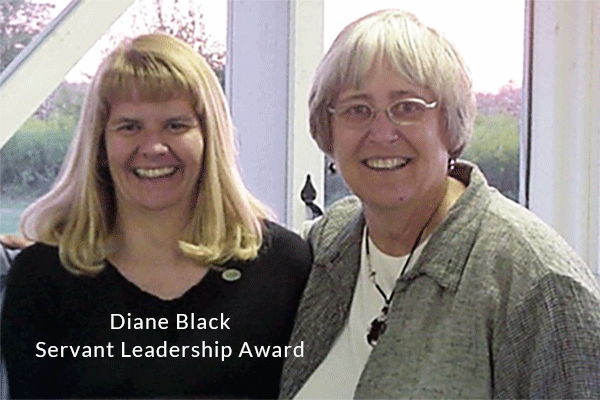 Nominations are being accepted until 5 p.m. April 13, 2020 for the annual The Diane Black Servant Leader Award.

The award was created because Diane exemplifies servant leadership. She was a member of the first graduating class of Leadership Johnson County in 1995. She went on to serve the organization as program coordinator for five years.
Diane has served Johnson County through her involvement in various organizations including Community Congregational Church, Franklin Community School Board, Johnson County Extension Board, Franklin City Technical Committee, Franklin Chamber Task Force, Johnson County Public Library, Johnson County Community Foundation Scholarship Committee, and the Leadership Johnson County Alumni Association.
Leadership Johnson County and the Johnson County community are much richer because of the legacy that Diane Black has brought and continues to bring to our community. This award is given in honor of Diane Black and her servant leadership.
A monetary award of up to $500 to be utilized by the recipient toward fulfilling or assisting with the ongoing program or project described in the application. The selection committee may name multiple recipients, in which case the monetary award would be divided among the award winners.