Learn . Collaborate . Develop
We are pleased to present our most recent Leadership Johnson County , which graduated on May 10, 2017.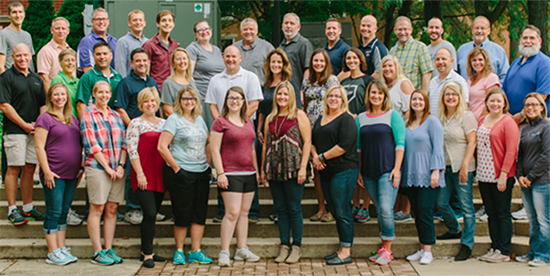 Kathleen Anderson
Indiana University
Steve Barnett
Miller Pipeline Corporation
Karen Brandon
My Marketing Gals
Andy Brock
Anthem, Inc.
Emily Brodbeck
Clark Pleasant Community School Corp.
Jeff Buck
Mt. Auburn United Methodist Church
Amanda Cottingham
Barn at Bay Horse Inn
Jessica Daugherty
Tara Treatment Center, Inc.
Caleb Drake
Johnson County REMC
Shawn Eaken
Indiana Army National Guard
Tim Edsell
Nineveh-Hensley-Jackson United School Corp.
Bryan Epperson
Raymond James
Darren Habig
Electro-Spec, Inc.
Davin Harpe
Center Grove Community School Corp.
Regina Harvey
South Grove Eye Care
Michelle Hawkins
NSK Precision America
Kim Henderson
Mutual Savings Bank
Cindy Hiland-McNalley
MacLand Servpro
Craig Koch
Browning Investments
Kim Lee
Clark Pleasant Education Foundation
Lisa Lintner
Johnson County Public Library
Amanda Martin
Franklin Community Schools
Andrea Martin
Walmart Pharmacy
Heather McManus
Johnson County Government – Adult Probation
Larry Noonan
Retired, Community Volunteer
Katie Prine
IU Lilly Family School of Philanthropy
Amy Richardson
Sixtus Management
Jared Sabelhaus
Franklin College
Tim Settles
Endress+Hauser, Inc.
Thelma Slisher
Johnson County Community Foundation
Kim Smith
Johnson County Senior Services
Jerry Spindler
Endress+Hauser, Inc.
John Spista
Old National Bank
Daniel Stahl
KYB Americas Corporation
Annie Sutton
Humane Society of Johnson County
Dan Todaro
Pridgeon and Clay, Inc.
Stacey Wheeler
First Merchants Bank
Dale Wright
Retired, Community Volunteer