Communicating When the Stakes are High
Do you find yourself stuck, either personally or professionally, not getting the results you want? How do you typically react when a conversation shifts from smooth and easy to tension-filled or uncomfortable? Do you go on the attack? Withdraw into silence? In this session, you'll learn how to identify when conversations become crucial and discover tools to use to help you get unstuck. Participants will gain insight into their Style Under Stress, and then build skills to help learn to look and stay in dialogue when the stakes are high.
By the end of the session, participants will be able to:
Identify when a conversation turns crucial
Learn how to stay focused on what you really want
Learn how to stay in dialogue and speak persuasively, not abrasively
Date:
April 5, 2022
Time:
9 a.m. - Noon
Cost:
$49 per person for LJC and Franklin College alumni, Franklin, Aspire and Indy Chamber members; $59 per person, general public
Location:
Johnson County Armory
325 Minuteman Way
Franklin, Indiana
Sponsors

Book Sponsor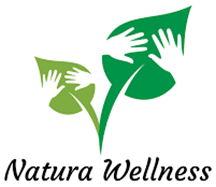 About the Facilitator
Tamara Moore is the Director of Performance Excellence at Johnson Memorial Health ( JMH). She holds a Master's in Public Health from IU Bloomington and a BA in Community Health from the University of Northern Iowa. Tamara has more than 23 years' experience in training and facilitation and is a certified facilitator in True Colors (basic and advanced applications), Crucial Conversations, and Crucial Accountability. She has been with JMH for more than 20 years and holds credentials as a Certified Professional in Healthcare Quality (CPHQ) and is Certified in Healthcare Compliance (CHC).