Staying Connected
LJC graduates are the engine behind our growth and success. Stay connected with your fellow alumni and feed the program that you've worked so hard to serve.
Alumni Network Events
Holiday Toast
December 5
5 to 7 p.m.
The Barn at Crystal Spring Farm
3620 Hurricane Road
Franklin, IN 46131

RSVP by November 27
Lisa Kress
317.738.8794
lkress@franklincollege.edu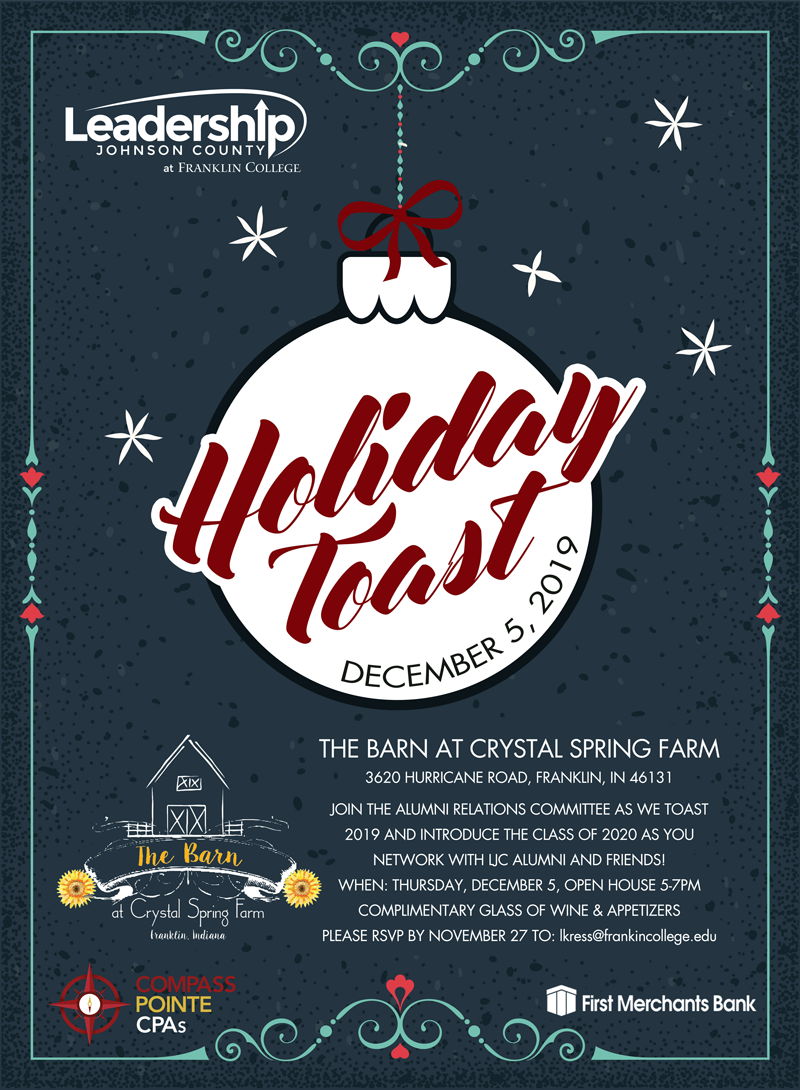 Groundhog Day Celebration
January 30
4:30 to 6:30 p.m.
The Elevator
26 East Jefferson Street
Franklin, IN 46131
RSVP
Lisa Kress
317.738.8794
lkress@franklincollege.edu